The focal point is the most important location in any living room, and this is the point where people's eyes first land when they enter the room. So it's essential to make the focal point best so that it looks more eye-catching and attractive. 
In most cases, a fireplace is considered a focal point, but what would you do if you didn't have a fireplace in the living room? You just have to show some little extra creativity with your room, and it's very easy.
There are a lot of tactics to create a beautiful focal point without investing in expensive fireplaces. In this guide, we will share some of our top secrets on making a focal point in a living room without a fireplace. 
Use TV To Attract People's Eyes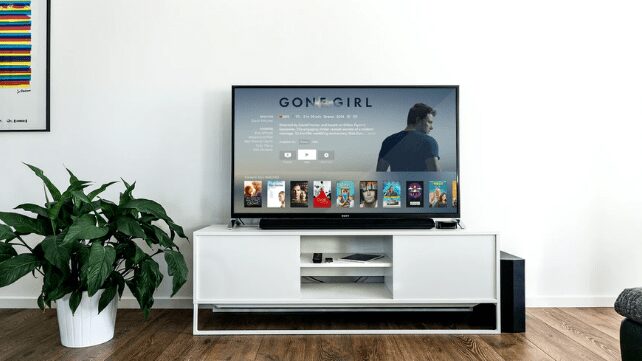 I'm sure you have a TV in your home, a big LCD can be used to create the best living room focal point that can attract every eye. 
But before using a TV as a focal point, you have to keep in mind that the power source must be near it and there is enough space around it. If there are many fluffy things around your TV, then your living room automatically becomes overcrowded.  
So the first goal is to make your focal point wide and not place many things around it. When there is enough space around the focal point, it will make your room breathtaking.
There are a lot of options and things that you can use to decorate your TV. Like you can use a table and put a TV on it or attach it with a wall and do something creative with it.  
We recommend using a table under a TV that creates a more luxurious environment, and you can use different decoration items on that table.
And then arrange a sitting area in front of it, you should also place a rug under the sitting area. In this way, you can use your TV as a focal point. 
Use Some Large Artwork On The Wall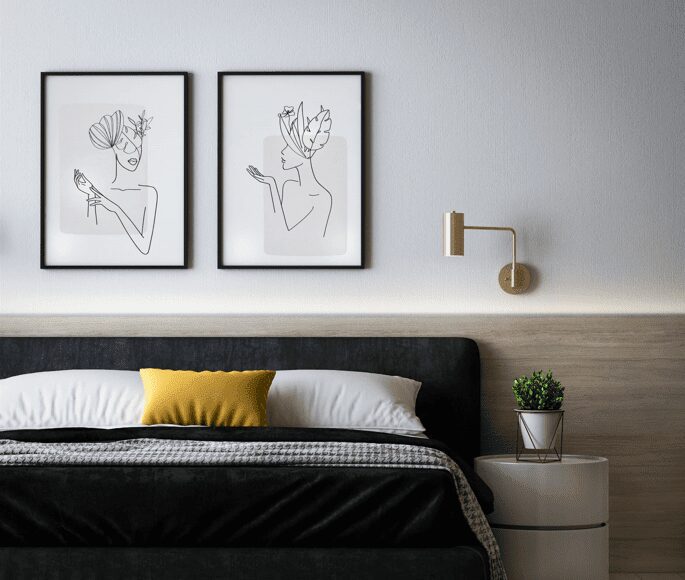 You must know this proverb, "First impression is the last impression". So when any guest or person enters the living room, its first impression is essential. You have to do something creative to impress them. 
In our opinion, nothing is more attractive than colourful art hanging on a wall. Without a skill, your room is incomplete, but before turning, make sure the artwork must be more significant. 
You can place some sofa or couches under the framework to make it more attractive. Secondly, you can use some lightning source that illuminates your artwork which creates a more premium feel. 
A bold and bright colour frame looks more attractive as compared to dull ones. And the wall on which you will put the artwork must have a unique colour.
 Before adding a large art piece to the living room, make sure that it will need room to breathe. You shouldn't place a lot of furniture directly in front of that piece. 
 

Use Wallpaper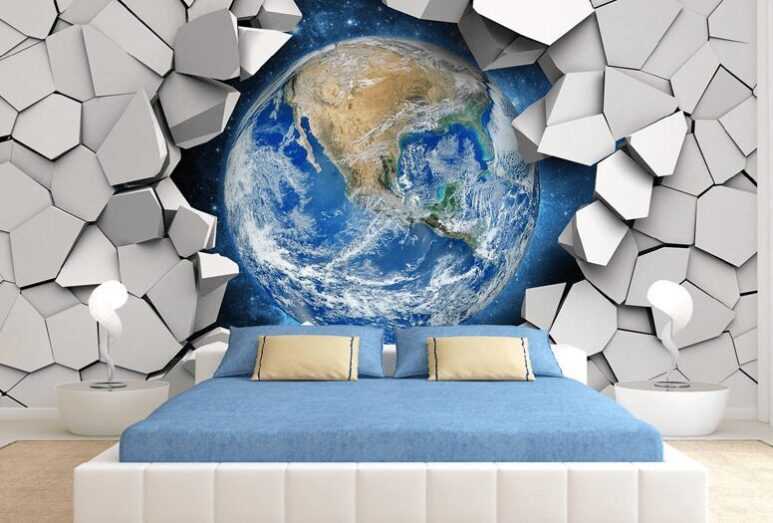 The wallpaper creates a stunning atmosphere in the living room. Wallpaper is available in a variety of colours. You can choose the best one that suits your living room. 
Similarly, there are a lot of designs available like patterns, textures and so on. The great thing about wallpaper is that it is pretty affordable and convenient to make a focal point in the living room. 
You can also put some frames or artwork on this wallpaper to make it look more attractive. Again, there are many ways to install wallpaper in the living room; you have to show some creativity to enhance their visual beauty. 
You can cover the whole wall with wallpaper or cover the half wall. Similarly, you can decorate wallpaper inside a bookcase or cabinet, hand wallpaper as an art or lampshade etc. 
We recommend you buy NullWallpaper. It's best for every style and outfit. 
Use Bookshelves or Cabinets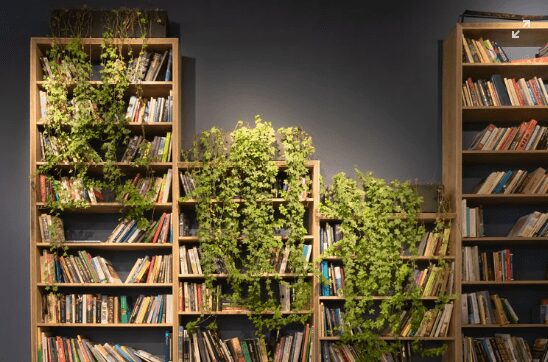 Another thing that can replace a fireplace is bookshelves. You can decorate the shelves by placing some of the books or decor items in them. 
Similarly, you can also use custom cabinets that are pretty convenient and can store tons of home items. Cabinets make a focal point in the living room but also helps you to save a lot of space by providing storage.
If you want to improve the beauty of your bookshelves or cabinets, you can add some lightning behind them. This will illuminate the items that are on bookshelves and make a more charming view. 
If you have a small bookshelf, you can cover the above portion of the wall by adding a clock or mirror. You can also add wallpaper behind the bookshelf or cabinet.
Frame The Windows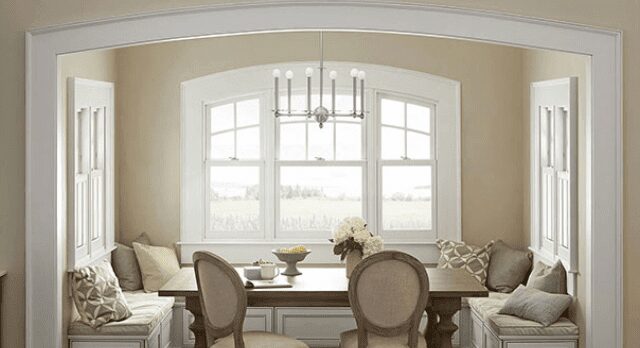 Lightning attracts every person so that it may become a central focal point in the room. If you have a tight budget, this is a perfect option for you.
Especially ceiling light can create a cozy focal spot, or you can use some tall lamp on both sides of the wall. The best way to create a luxurious look is with light and wallpaper 
Or you can make sitting under ceiling light make your room attractive. This method is pretty convenient, and you can do the best creative work under $100 and make the best focal point.
Use Mirrors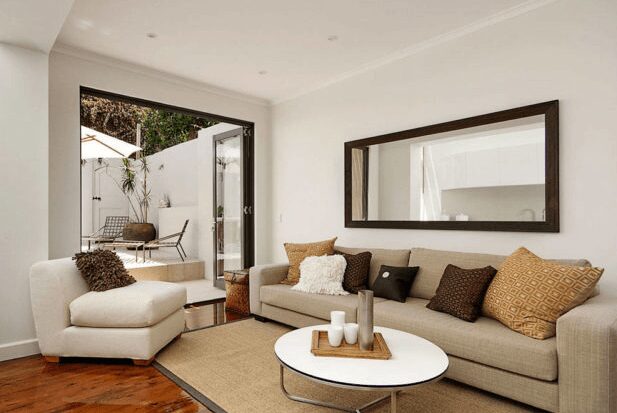 Using a mirror in a living room gives an illusion of space and makes it look wider. Mirrors reflect light in the living room, making it more breathtaking. 
Similarly, this is another affordable way that can be used as a focal point. There are many ways of using mirrors, and you can use a large mirror on a wall and place some table or any furniture beneath it.
If you want to make a more attractive atmosphere, place a floor lamp beside it or wallpaper behind the mirror. A mirror is not only used for decoration, but it also reflects your image so you can adjust yourself before going outside. 
Another convenient way is to use some sofa or couch beneath the mirror. I'm personally using this method in my drawing-room, and it makes my room breathtaking.
We recommend using this stylish mirror. 
Built-in Storage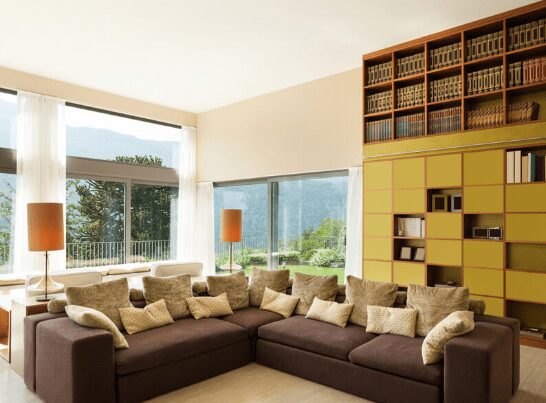 If you have built-in storage, you are fortunate, and this storage can easily replace a fireplace. Wood storage provides a great texture of a fireplace, so you can say that this method is the best alternative to a fireplace. 
You can store books in these storages and place other decoration items. But first, you have to decorate large units and smaller ones.  
Another good way to make storage look attractive is by using lights to illuminate items in it. This will not cost too much money but, in return, gives you a much better illuminating texture, and that will be your focal point. 
Use Windows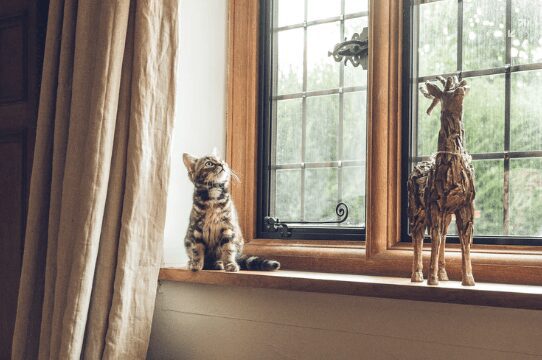 Windows are not only used for ventilation purposes, but you can also do something creative with them to make your room cozy. Arrange some sofa or furniture around windows, and it will give you a stunning look.  
The only best way to decorate your windows is by using curtains, so invest in attractive looking curtains, and it will automatically create a charming effect. You can use Sheer vertical stripe curtains and place some chairs around them for a more minimalist and classical look. 
Secondly, you can use floor lamps beside the windows and arrange a sitting area around them for a more cozy look.
Arrange Some Plants In Room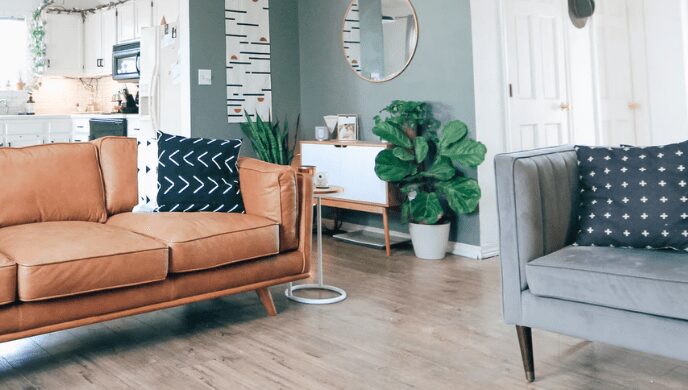 Here comes another creative idea to make a focal point, arrange some plants on a desk or cabinets to make the room look natural. Plants can do more than just making your room look natural. 
They can filter the air pollutants given to fresh air, boost your productivity, positively impact your mood, reduce your stress, and much more. But only place plants in your room if you properly take care of them.
Use pots and pedestals to keep the plants and ensure they are placed in front of the best lightning source (Windows).
Along with that, you can also use aquatic plants that make your atmosphere much more attractive. Placing a fish aquarium beside plants is another fantastic idea, but you have to invest more in it. 
Suppose you don't have any table or cabinet to place plants but a large plant that you can place beside the sofa.
Similarly, you can hand plants in a pot with your windows, pillars or walls. Here, you will need to hand in various beautiful plants that look beautiful and make your room fresh 
Use Faux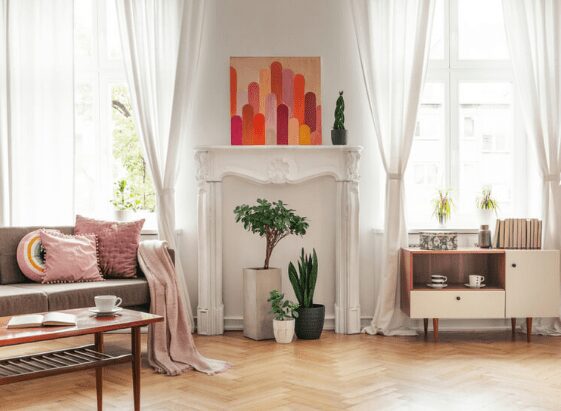 The best way to replace a fireplace is using Faux. If you want a fireplace taste in your living room, no other idea is best except using Faux. You only need two small pillars and a shelf to create a faux.  
If you already have a Faux in the living room, you can make it more attractive by adding different decoration items. Placing artwork on Faux enhances their beauty. Similarly, you can place a sofa or any furniture beside the Faux.
So you need to think of traditional ways. If you can't use a fireplace, a Faux is the latest way to decorate your room and use it as a focal point.  
Ceiling Treatments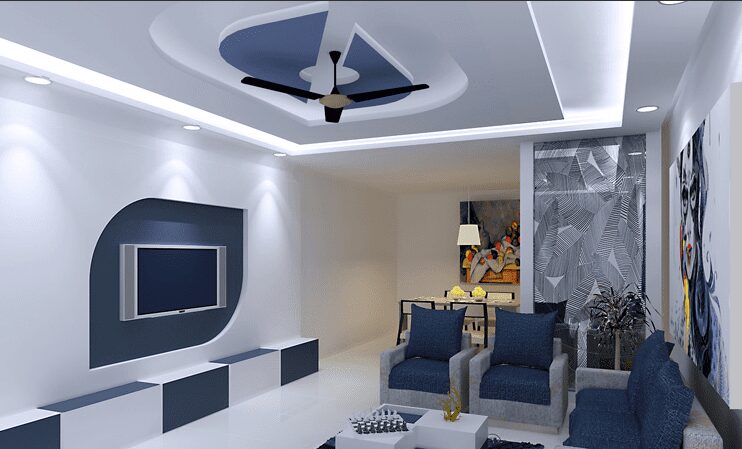 You are lucky enough to have a ceiling in your living room because it can be used as a focal point. With some cool and creative ceiling treatment, you can make your room look attractive and cozy. 
Now when it comes to the ceiling, you have a lot of options for decoration. Firstly, the most affordable way is to use ceiling lights. You can install different coloured lights that illuminate your whole room and make it look natural. 
And if you have an extra budget, we suggest you install ceiling medallions. This is a great way to capture attention to the ceiling, especially if you have a stunning light texture. If you are on a tight budget, use wallpaper on ceilings to make it eye-catching. 
Another unique and creative way is to use paint stripes on the ceiling. In this scenario, you have to use two different colours to make strips.
Large Scale Furniture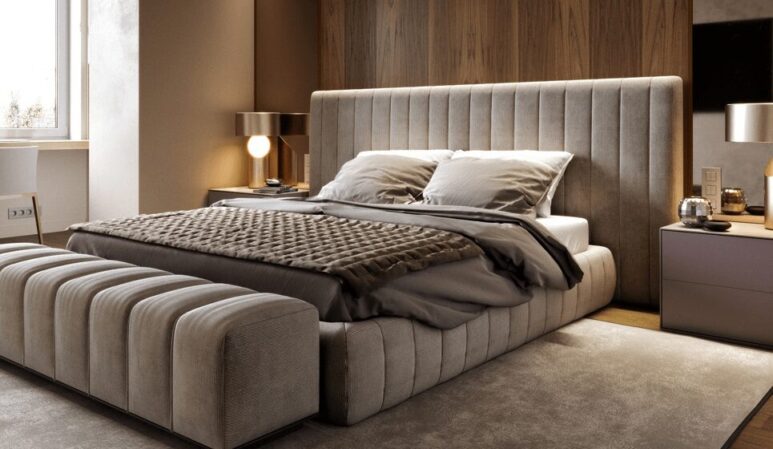 If you have large furniture in your room, you can use it to make the best focal point, and only you have to do something creative with it. Unlike a fireplace, furniture can be changed and rearranged with time.
You can use your bed, glass door bookcase, trays, sofa or any other large furniture as a focal point. If you want to make your bed a focal point, you have to do some creative artwork.
Like you can place some rug under it or add a table towards the legs side. But before using large furniture as a focal point, make sure to clear pathways, so your room looks wider.
Final Words
You can easily make a focal point in the living room without a fireplace, choose any methods mentioned above and start your creative work. The only goal is to make your room look eye-catching so that the first impression is good. 
Hi there, I'm Ahmad Dastagir. I'm a home decor expert and know how to make a house more visually appealing. In terms of materials and colors, I am best at arranging physical items and objects, as well as selecting the floor covering, wall covering, ceilings and window coverings.