If you're wondering how much it will to cost to dump a couch, each furniture disposal has a specific cost.
Most landfills charge between $10 and $50 per item for furniture dumping, and having it hauled away is a little more costly. The precise cost of couch dumping may vary based on region.
When you bring a couch to a landfill or dump, the workers will typically need to remove the upholstery and disassemble the couch into smaller parts to occupy less room. The fee is often charged to cover the cost of the labor involved in carrying out the procedure.
How Much It Cost To Dump a Couch?
The cost of dumping a couch depends on variables such as location, size, and disposal methods.
Are you trying to plan a budget for your furniture removal project? Although furniture disposal rates might vary significantly from place to place, the cost to remove furniture is often influenced by the following:
1- Your location
Your location will significantly influence the price of your furniture removal. A furniture removal is generally less expensive in rural areas than in major metropolitan areas.
2- Volume of furniture
The cost of completing a task will be influenced by the quantity of furniture you need to be removed. Since most furniture removal services base their estimates on the space your things will occupy in their vehicles, smaller jobs are less expensive than larger ones.
3- The difficulty of the job
You may spend higher removal costs if your furniture is bulky, unwieldy, or difficult to reach. You may lower this expense by making your furniture accessible to movers and dismantling bulky or awkwardly-shaped items.
Dumping off a couch might cost anywhere between $50 and $150 on average. The cost of curbside collection, dumpster rental, transporting services, and disposal may vary between $50 and $500.
A dumpster rental or furniture removals service is the method to take if you're seeking a more efficient way to rid of your old furniture. Therefore, you should contact your local waste disposal or landfill for details on their charges and rules.
Most dumpster rental businesses can remove one or two things for between $100 and $150. A truckload of furniture, around 15 cubic yards, may be hauled by junk removal services for roughly $600.
When disposing of many big objects or working on a huge rubbish removal operation, renting a dumpster is often less expensive than choices.
Different Methods Of Disposing Of Your Old Couch?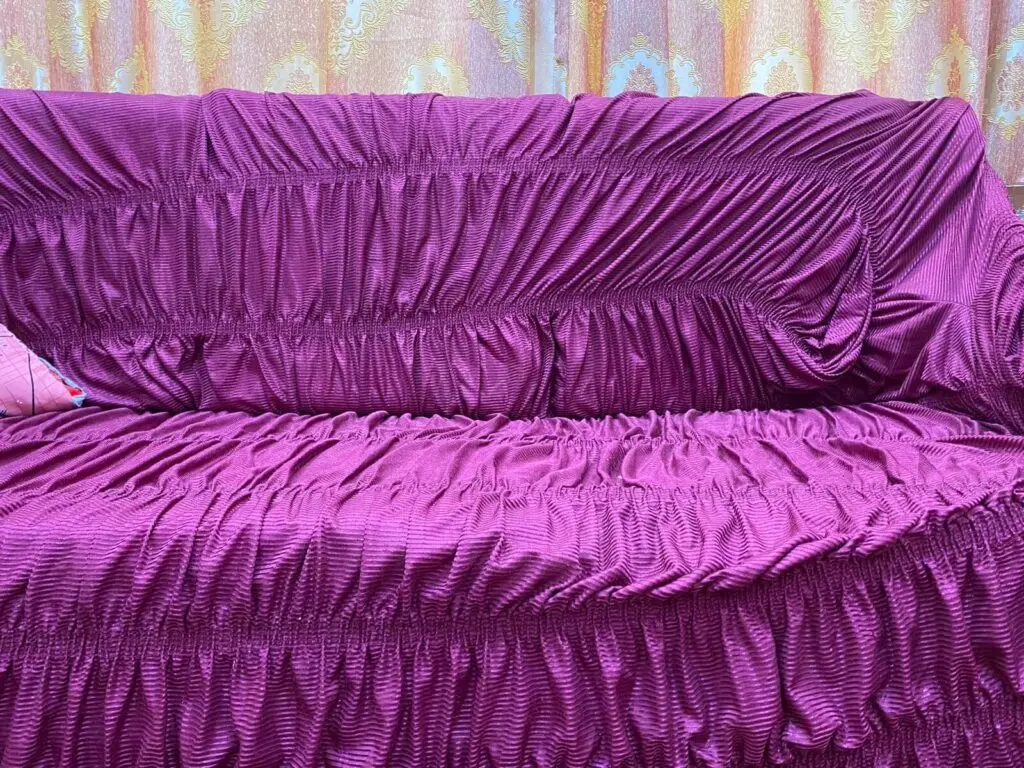 There are a few other furniture disposal choices for you to consider, most of which are just as convenient as or more so than putting your sofa in a dump for a few more years. Here are several:
1. Rent a Dumpster
Renting a roll-off dumpster may be your best choice for a large-scale home-wide cleanup operation.
You may hire a roll-off dumpster of your choice and fill it with all your unwanted goods. In this manner, you may remove all your bulky stuff in one trip, and you won't have to lift a finger!
2. Give to a Thrift Store, Charity, or Nonprofit Organization
Generally, you may give good-quality furniture to Goodwill, Charitable Organizations, and other shelters.
A few groups make contributions, depending on where you live. Some will even come to you to take up the furnishings! The following donation facilities often provide pickup services:
Association of Furniture Banks in the U.S.
Furniture banks in your area
3. Put an advertisement on the Internet
Placing an advertisement on Amazon, Facebook Marketplace, or KSL for a "free couch ready for pickup" is another fantastic method to have someone else do the hard labor while still getting rid of your couch.
Many people would leap at the chance to get a free sofa, even if it is in less-than-pristine condition.
4. Leave it on the Curb or Near Dumpsters for Junk Collectors
Surprising to you, many individuals like dumpster diving and picking up old, discarded items for personal use or for "up-cycling," reusing, and reselling.
If you leave a couch on the corner, by the roadside, or near your garbage cans where people can see it, there is a significant probability that someone may drive by and take it away for you.
Simply set your couch outdoors a few days before the trash collectors arrive, and be careful not to place it on any property other than your own.
5. Donate to a Community School, Church, or Theater
If your couch is in sufficient condition, several local groups may be able to utilize it. It wouldn't be bad to ask since many schools, churches, and theatre organizations run on tight budgets and may be able to borrow your old furniture for an upcoming event or production.
6. Donate to a Neighborhood Animal Shelter
Even if the condition of the furniture you want to donate is insufficient for them to be given to a charity, church, or other community organization, some animal shelters will take worn-out furniture for the animals to sit on.
Simply call the local shelter or humane organization to find out whether your used furniture may help improve the lives of some of the animals in your community.
Cost To Dump A Couch: Conclusion
You don't have to put up with that useless stuff any longer than you want to. Fortunately, there are various budget-friendly options for obtaining dependable couch dumping.
It is possible to reuse or recycle it in various ways, and if it is still in usable shape, you can always give it away or put it up for sale.
If disposal is the only option, however, I hope this article has helped you figure out how to accomplish it in the most efficient, cost-effective, and environmentally responsible manner possible.
FAQS
How do I dump a couch near me?
Locate a landfill near your city and inquire whether it accepts the sort of furniture you want to dispose of and if it is available to the public.
Can a couch be placed close to a dumpster?
Even if you're not tossing the furniture away in the trash, putting it near to it will get you in issue for trespassing and littering, as well as a possible fine. Even if you are permitted to dispose of anything in a dumpster, it does not imply you must or should.