It can be exhausting to shop for furniture. With so many options, and design it's is difficult to make a decision.
Even it become challenging when choosing a bed frame because most customers want an aesthetically pleasing bed designed well and built to last. After all, you'll spend one-third of your life in Bed!
When searching for a new bed frame, we know that we want something simple yet elegant
I spent a few days trying to compare two sturdy platform bed frames from two well-known manufacturers. 
Based on my experience, I have covered everything you need to know about Thuma and Valyou beds in this article. So, without further ado, let's begin!
Thuma Beds Vs Valyou Beds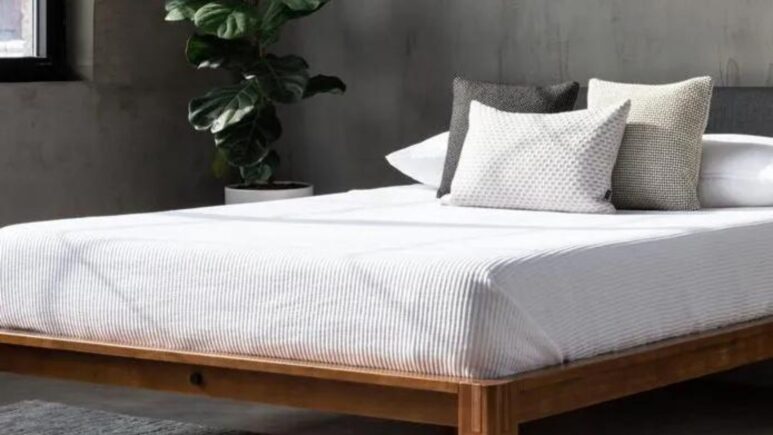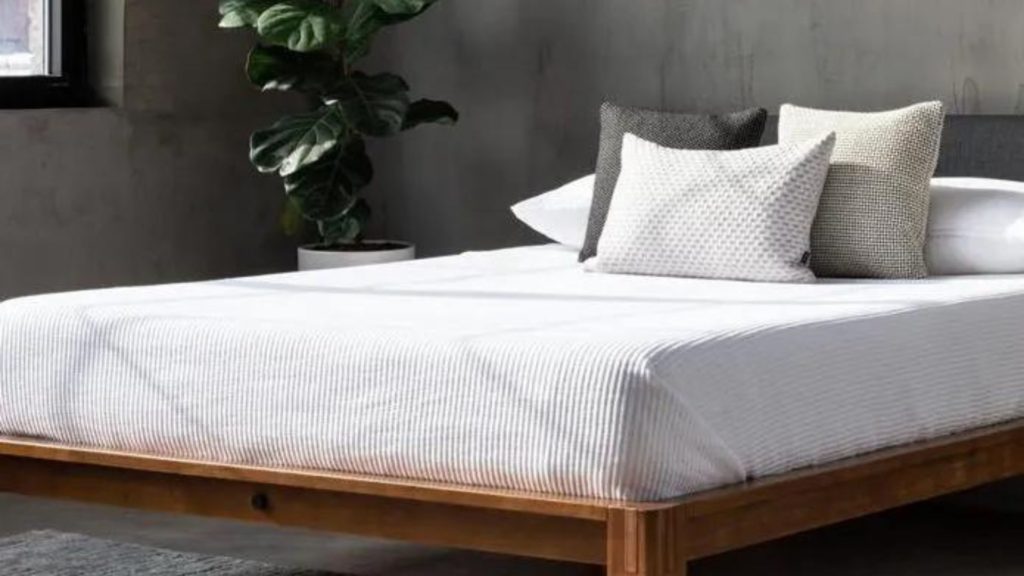 Thuma and Valyou are the top two brands that provide durable, modern, and stylish products. Improve your sleeping time by using the best platform foundation. Both brands design and build sturdy and strong platforms using cutting-edge techniques.
Affordably priced foundations that are both high-quality and fashionable are available.
Thuma allows you to sleep in an efficient and environmentally friendly bed, whereas Valyou gives you access to a variety of color schemes that complement the aesthetics of your room.
The Valyou Bed and the Thuma Bed are currently the two top trending beds. Consumers have been comparing the two products to each other to decide which is better because they have similar designs. Even with their similarities, we decided to dig deeper and compare the two.
Related Post: How To Wash Thuma Headboard Cover?
Thuma Beds Vs Valyou Beds: What are these?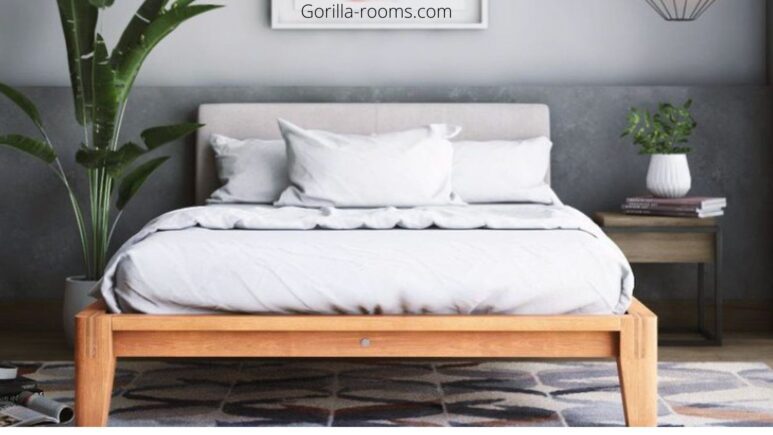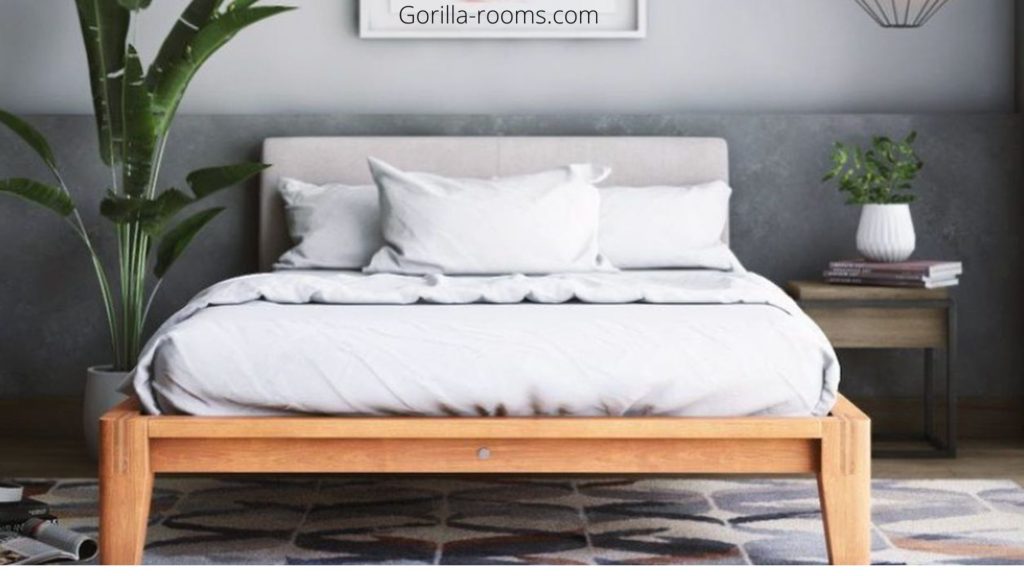 Thuma is a well-known brand that produces a high model to meet your specific sleeping requirements.
Thuma is a bedroom furniture design and manufacturing company based in San Francisco. The Bed, a platform bed frame made of a wooden base and slats to support a mattress, is the brand's main product. It also sells a nightstand and a side table.
Valyou is a comparatively recent brand that manufactures a line of comfortable, long-lasting, and fashionable bed frames.
While the industry's roots are in Hawaii, with three standing showrooms, they also conduct business out of their Las Vegas warehouse, letting them convey to all 50 states and avoid the exorbitant import costs, making their products accessible to all.
Thuma Beds Vs Valyou Beds: Product Line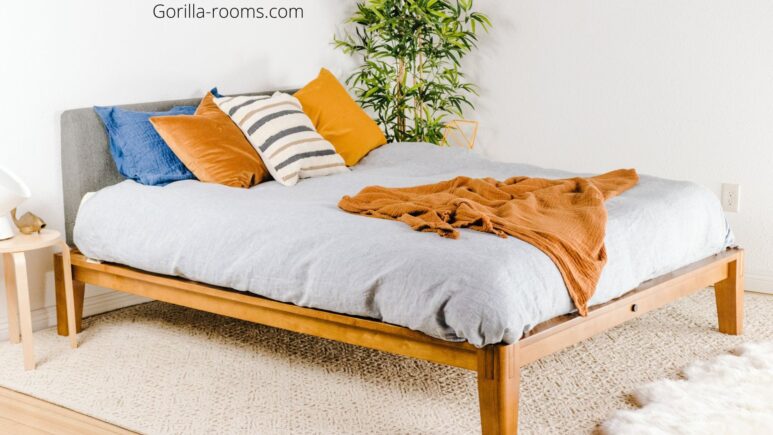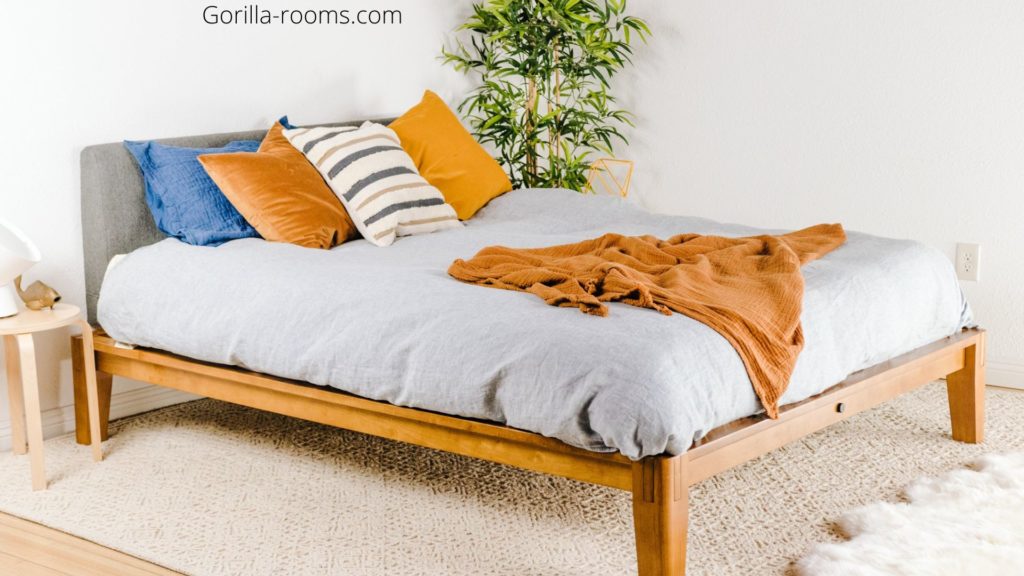 Thuma engineers' cutting-edge bed frames provide sleepers with a comfy platform to rest on, including:
Thuma values both simplicity and sophistication. Their high-quality rubberwood frame make them worthy.
The superior Japanese craftsman technique combined with eco-friendly and reconfigured rubberwood improves your sleeping experience. And employs a strong and simple-to-assemble Japanese joinery technique.
Valyou provides the ideal balance of revolutionary techniques, high-quality products, and smart engineering, including:
Valyou provides customers with a diverse range of durable and comfortable bed frames. Typically, these are made of long-lasting and high-quality solid wood, so you can add up on them to last for many years. 
Related Post: Thuma Bed Alternatives
Thuma Beds Vs Valyou Beds: Materials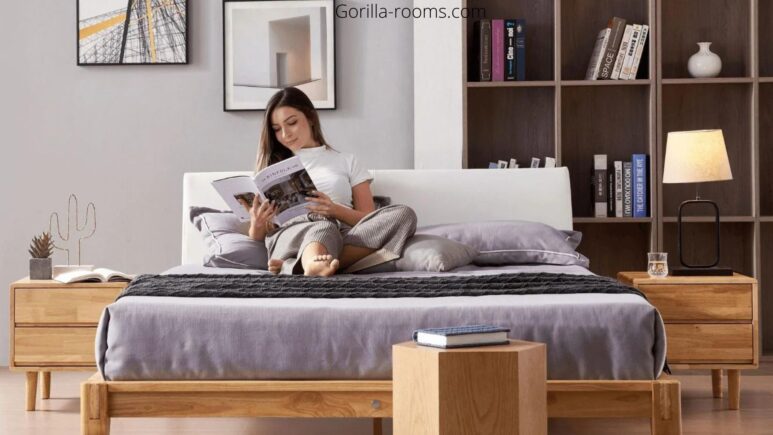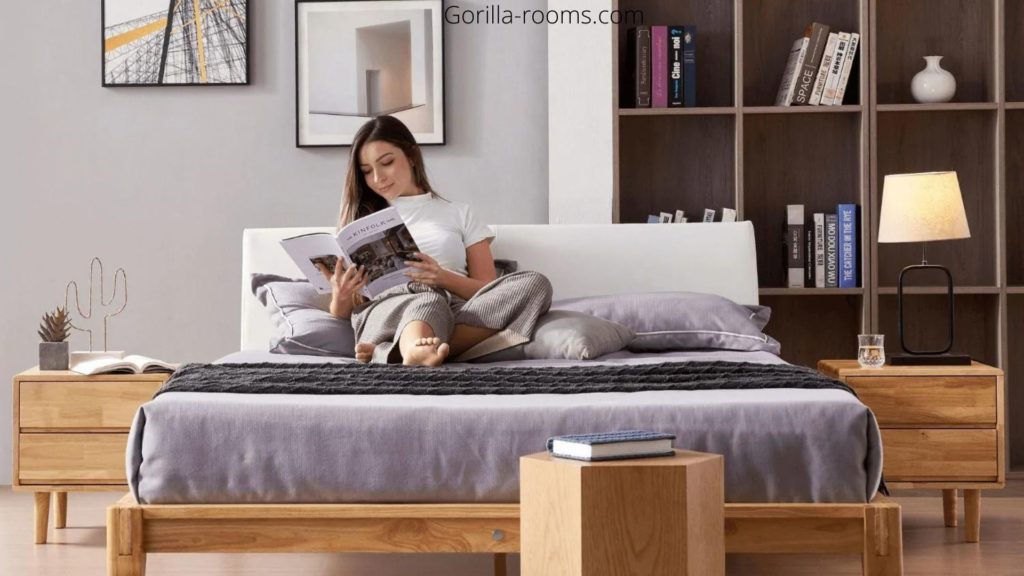 The materials used in The Bed by Thuma were factors that drew us to purchase this Bed. The legs are constructed from reclaimed rubberwood trees.
These trees have come to the end of their latex-producing lifecycle and would otherwise be removed from the landscape. In this Bed, no MDF or veneers are used. Instead, you get the natural wood, complete with knots.
The slats are made of the same wood and are covered with an eco-friendly feel made of recycled plastics.
The pillow board is next, available in two different color options. Depending on your preferences, you can get the pillow board in a light linen or dark charcoal color.
The pillow board is covered in a 100 percent polyester pebbled linen weave with a premium tapered foam filling. The bed frame has a zipper, and the cover is machine washable if necessary. If you need a replacement cover, they sell them as well.
Valyou beds have an Ash base, a strong hardwood that weighs 41 lb per cubic foot, and 690 kg per cubic meter. This is approximately 8percent thicker than the wood material used in the Thuma's construction.
Ash has a toughness rating of 1200, slightly lower than oak but about 20% lighter.
Valyou built the structure from whole pieces of ash instead of lego/puzzle/plywood. Because the process does not use scrap, it is not as eco-friendly.
Thuma Beds Vs Valyou Beds: Features
Features of Thuma:
Elegant walnut stain

Slat wrapped in felt to reduce noise

Durable and powerful

Minimalist style

Greenguard certification

Japanese joinery and anti-locking mechanism

Made from reclaimed wood, high-quality wood, and recycled plastic felt.
Features of Valyou:
It is made of durable whole ash wood.

Various exciting colors best suit your preferences, including walnut, black leather, gray, beige, and many others.

Handmade and long-lasting to ensure high standards for performance.

Breathable as well as pressure-relieving

A single screw and five minutes are required for the futuristic Japanese assembly.
Thuma Beds Vs Valyou Beds: Weight Capacity
The manufacturer claims that the Thuma has a weight capacity of 1,500 lbs, which is a reasonable claim. It is very sturdy and strong, and the center support leg significantly increases the Bed's weight capacity.
Even though it is rated for 300 lbs more than the Valyou (1500 vs 1200), I would guess they have roughly the same weight capacity based on the design, joints, and wood. Because neither company has paid a structural engineer to find the actual capacities, these figures are only educated guesses.
Valyou's weight potential is 1,200 lbs, but I'm not a big fan of weight capacity ratings. I have yet to come across a single company that provides a structural Engineer's report or an opinion on a bed frame.
Companies essentially spit a number out of their buttocks, and nobody will know the true capacity until one of us fools performs some testing.
I'm working on a testing protocol that I can use on any bed frame I can get my hands on, but this is a costly project so progress will be slow. I'm going to start with a low-cost Ikea model and update this article so you can see my testing and results.
Thuma Beds Vs Valyou Beds: Design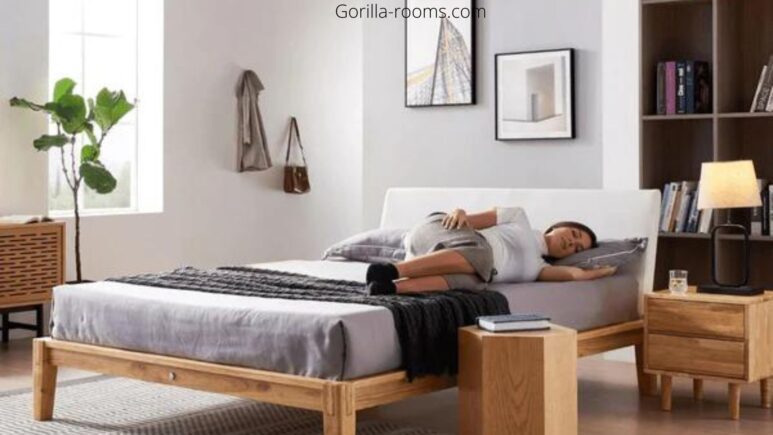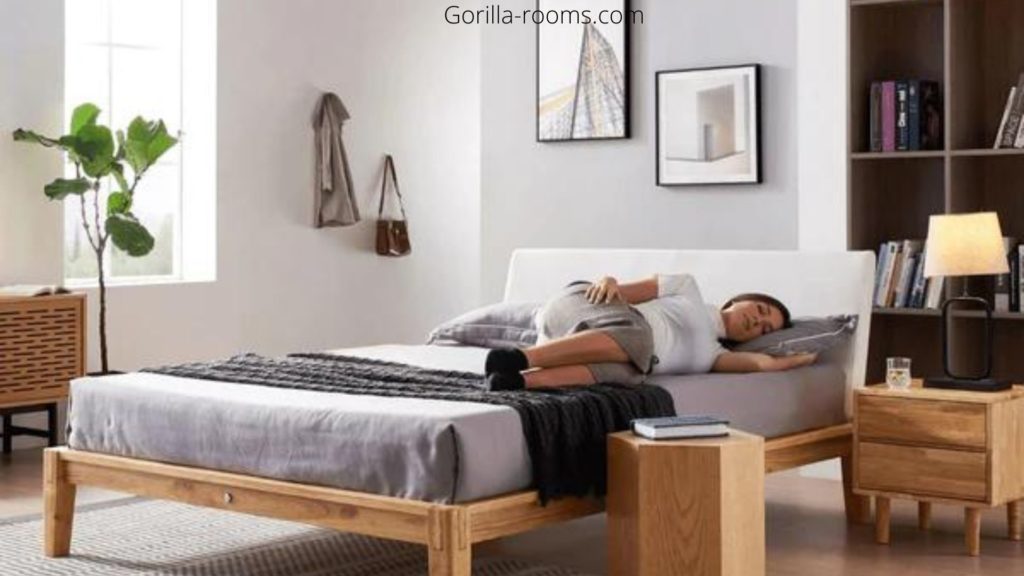 Thuma designs its beds using Japanese joinery. The exposed Japanese joinery is beautiful to look at, but it also makes this Bed extremely sturdy and eliminates the need for any clunky or unattractive hardware.
The wood's walnut finish is a classic color that isn't so "on-trend" that it will go out of fashion. They made the Bed's surrounding edges thick and flat, giving your mattress a nice border. This is useful if you like to tie your shoes on the edge of your Bed or if you like to leave a phone or remote control on the edge of your bed for easy access.
Another amazing feature of this bed frame's design is that it does not require the use of a box spring.
The design incorporates felt-wrapped slats that fit snugly into the Frame. All while giving enough support for your mattress to be placed directly on.
This eliminates a box spring or framework and keeps the mattress height a little lower.
Valyou beds are built with a strong slat construction that is perfectly spaced. The Japanese locking structure is of high quality.
Japanese craftsmanship guarantees a durable and aesthetically-pleasing bed frame.
This mattress combines whole ash with moderate foam and an organic cover to provide a comfortable sleeping surface.
Thuma Beds Vs Valyou Beds: Quality And Upkeep
When shopping for furniture, one material to avoid is MDF, also known as medium density fiberboard. This is a low-cost engineered material that has the feel of cardboard wood. Amazingly, both bed frames are constructed of solid wood.
The Thuma is repurposed wood, while the Valyou is whole ash wood. The frames themselves are high quality, though the Thuma bed is only available in one color, whereas the Charm is available in warm ash and darker walnut wood. And the headboards are both made of foam, giving them a solid but pleasant cushion.
Valyou now offers four upholstery options in terms of design: black leather, white leather, beige or gray organic linen. Thuma provides a 100% polyester pebbled linen fabric in dark charcoal or light linen.
The Thuma and Charm, with Japanese-inspired designs, take about 10 minutes to gather and involve only one person and no tools.
Each side of the bed frame slats into the other, giving the impression of a puzzle that locks into place rather than a bed that must be assembled.
If you're concerned about spills or stains, the Valyou Charm bed with a leather upholstered headboard may be the best option because it's much easier to clean.
Thuma Beds Vs Valyou Beds: Pricing
Thuma Beds
Twin-Size Frame: $695

Full-Size Frame: $895

Queen-Size Frame: $995

King-Size Frame: $1,095

California King Frame: $1,095
Valyou Beds
Valyou's products range in price from $499.9 to $649.99 on average.
Overall Price Comparison:
If you haven't already figured it out, furniture is much more expensive than you think. The most noticeable distinction between the Valyou and Thuma beds is the price.
Thuma's Bed costs just under a thousand dollars in a queen size, while Valyou's Charm costs $459 in a queen size.
The Valyou bed is a dead ringer dupe at a significantly lower price for all shoppers and furniture dupe scavengers.
Thuma's and Valyou offer to finance: Thuma's uses Affirm, while Valyou uses Klarna. The financing option through Valyou is superior because Klarna's financing is interest-free, whereas Affirm interest rates range from 10 to 30 percent APR.
Another advantage of choosing the Charm bed is that if you're new to Valyou, you can sign up for the Valyou Family Newsletter and receive a $50 discount code.
Final Thoughts
Thuma and Valyou beds are much similar that it can be difficult to tell which one to choose at first glance. With nearly identical levels of quality and design, we're left wondering why anyone would charge more for the Thuma when Valyou provides primarily the same Bed at a lower price and with more color and design options. The main differences appear in pricing and color options, with Valyou winning.
The Valyou bed frame is ideal for those looking for a mid-century design, colorful options, and a durable and sturdy bed. Thuma is also suitable for those who want to reduce their carbon footprint while sleeping on a sturdy and sustainable foundation.
Both companies create stylish, stain-resistant, and weatherproof models that improve your sleeping experience. Valyou, on the other hand, charges a shipping fee for your order. However, it is still significantly less expensive and a much cheaper option.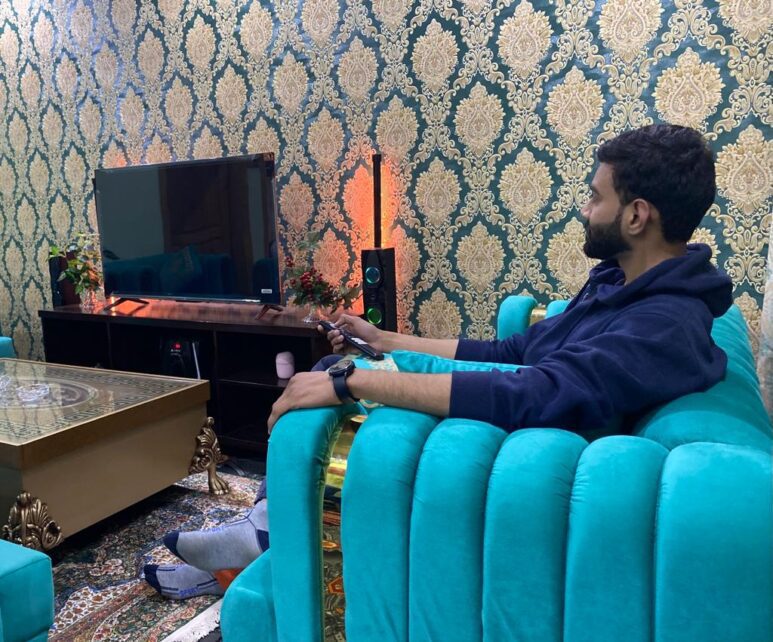 Ahmad Dastagir is the owner of Gorilla-Rooms.com, a platform dedicated to all things home related. With 5 years of experience in the home design industry, Ahmad has a wealth of knowledge and expertise to share. He has been involved in numerous home design projects and has a passion for staying ahead of the latest trends and sharing his insights through writing.