Dozens of shower faucets are available out there in the market. Each kind has its own unique advantages and disadvantages. Choosing the right shower faucet can significantly impact how much you enjoy your shower.
From a traditional shower faucet and pressure-balancing faucets to an all-in-one combination that includes a shower head and a bathtub faucet, you have plenty of options to make a perfect choice.
In this article I will share various types of shower faucets and their features to make an easy choice. To ensure you have access to all the information, I'll make everything clear and pertinent in this article.
Let's start!
Types of Shower Faucets
Traditional Shower Faucets
Fixed Showerhead
Handheld Showerhead
Thermostatic Shower Valves
Pressure Balancing Faucets
Single and Double Handle Shower Faucet
Shower Faucet and Tub Combo
Wall-mounted Faucets
Overhead Shower
1- Traditional Shower Faucets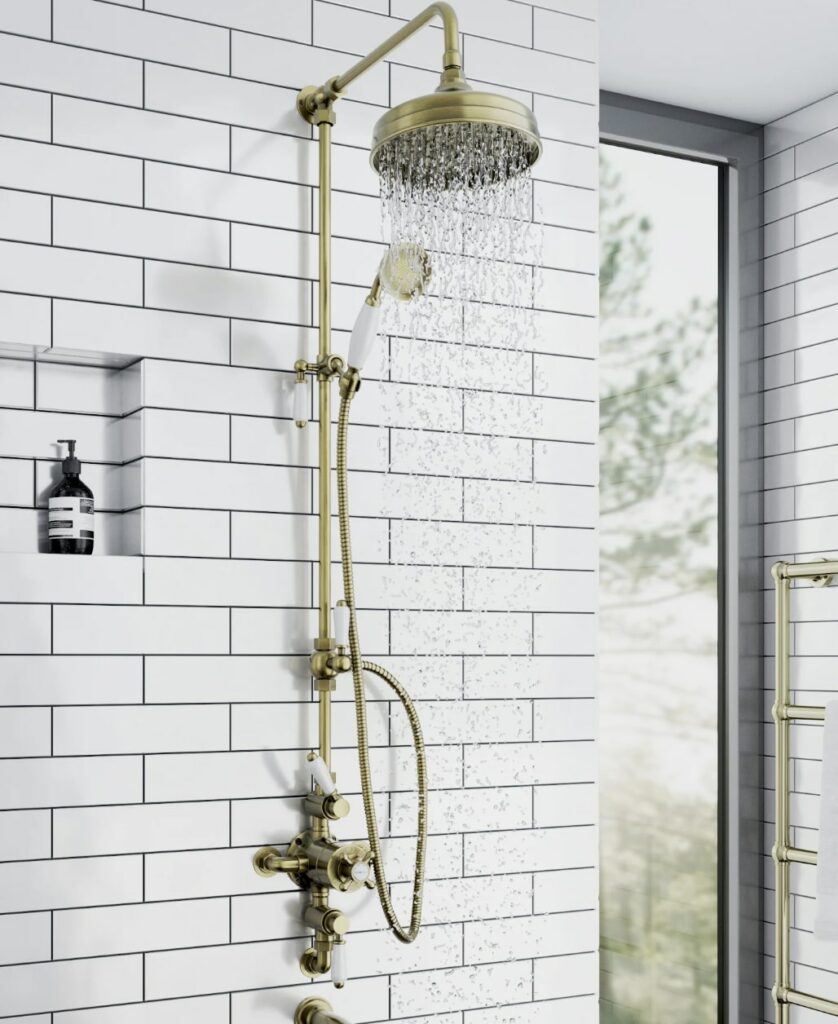 Traditional shower faucet consists of control handles, internal valve, and a single shower head—which can be fixed, handheld, or adjusted as a rain shower.
These faucets can be beneficial for smaller showers with little wall space for other shower fixtures. Also, there installation is a straightforward process.
2- Fixed Showerhead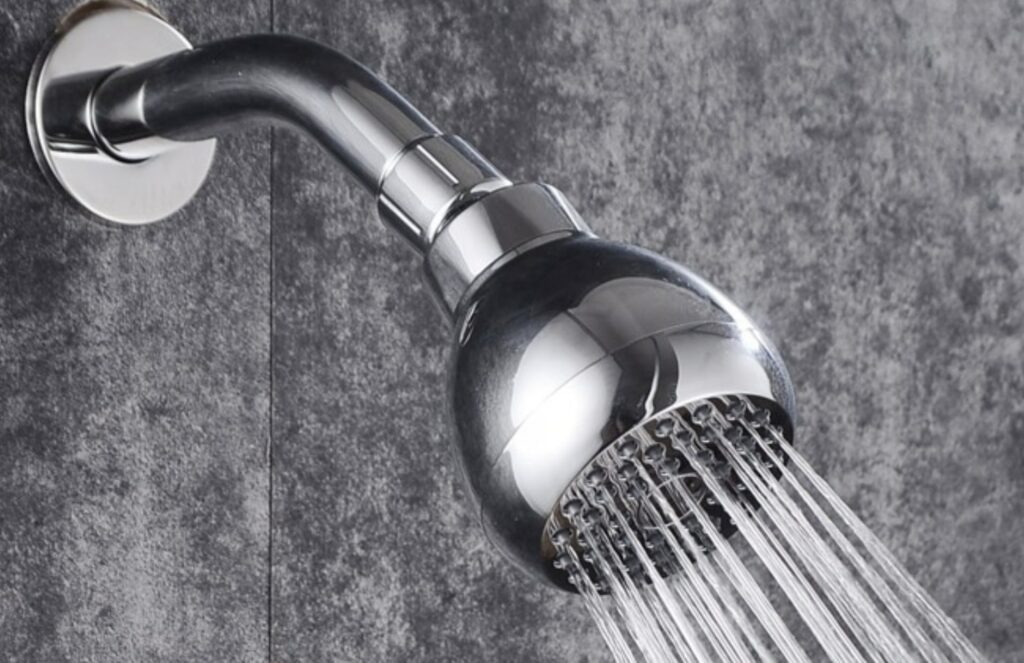 The fixed showerhead is the norm in most bathrooms. A little pipe holding this shower faucet to the wall allows water to pass through the head. With the exception of minor changes that can be made to the angle at which the water is sprayed, a fixed shower head frequently cannot be moved.
The shower fixture and showerhead can be adjusted for different heights. Like many other shower faucet options, the fixed shower head is available in various materials, metals, and color schemes.
You can choose between matte black and shining stainless steel varieties and brass, nickel, bronze, and other colors.
3- Handheld Showerhead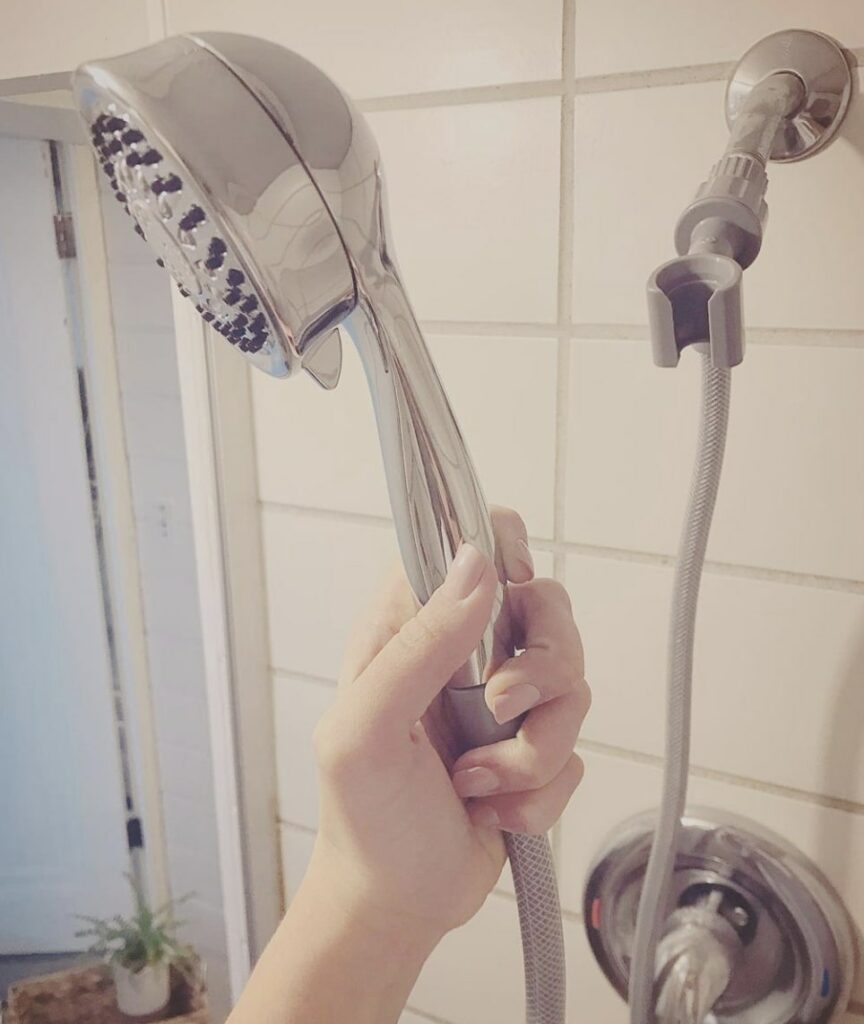 A handheld showerhead can be a wonderful choice if you prefer having a practical and multifunctional showerhead in your bathroom. The docking station for these showerheads is often mounted on the wall. The showerhead can operate as an attached showerhead while seated in the dock.
The line that supplies the water to the heater is then attached to the base of the handheld showerhead. As a result, the showerhead's reach may be widened. The handheld showerhead is available in various metal and color options like other standard showerhead fixtures.
4- Thermostatic Shower Valves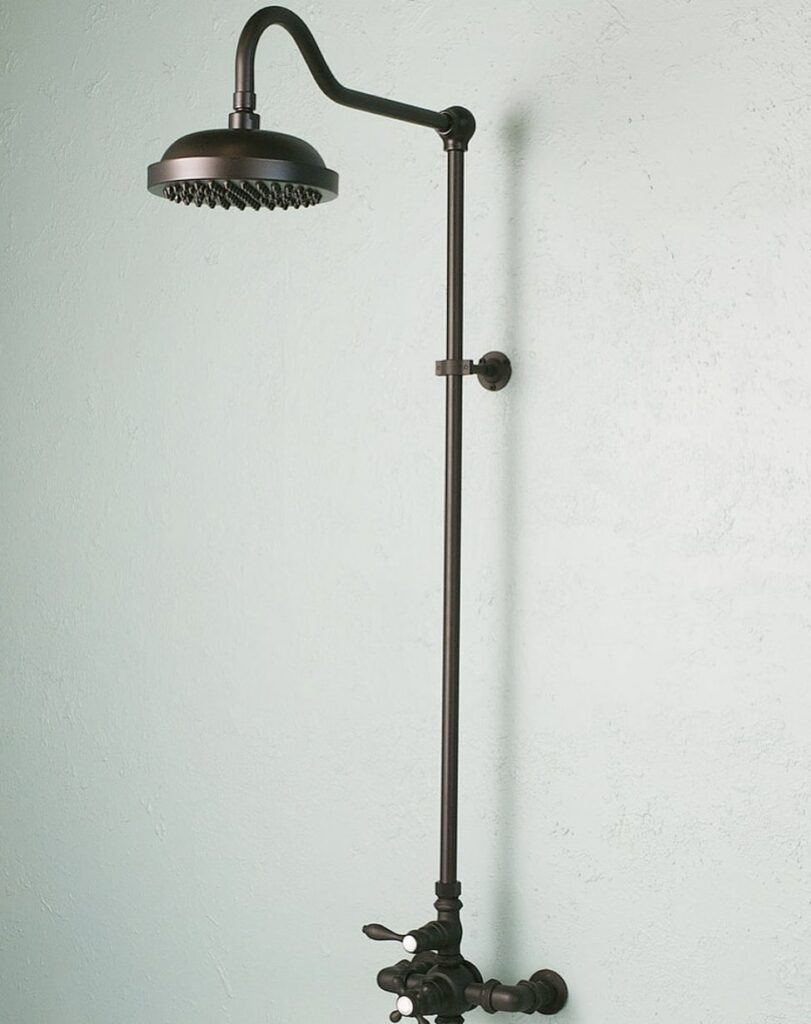 The valve's thermostatic mechanism controls the water's temperature and enables you to adjust it to your preferred level.
Many thermostatic valves recently received anti-scald technology upgrades. Since you won't be startled by a sudden temperature change, it helps to reduce temperature spikes that could cause burns.
Controlling water flow is yet another important feature of the thermostatic valve. It enables you to control how much water flows from each outlet. Every outlet has a unique control scheme. This will enable you to enjoy a better showering experience.
5- Pressure Balancing Faucets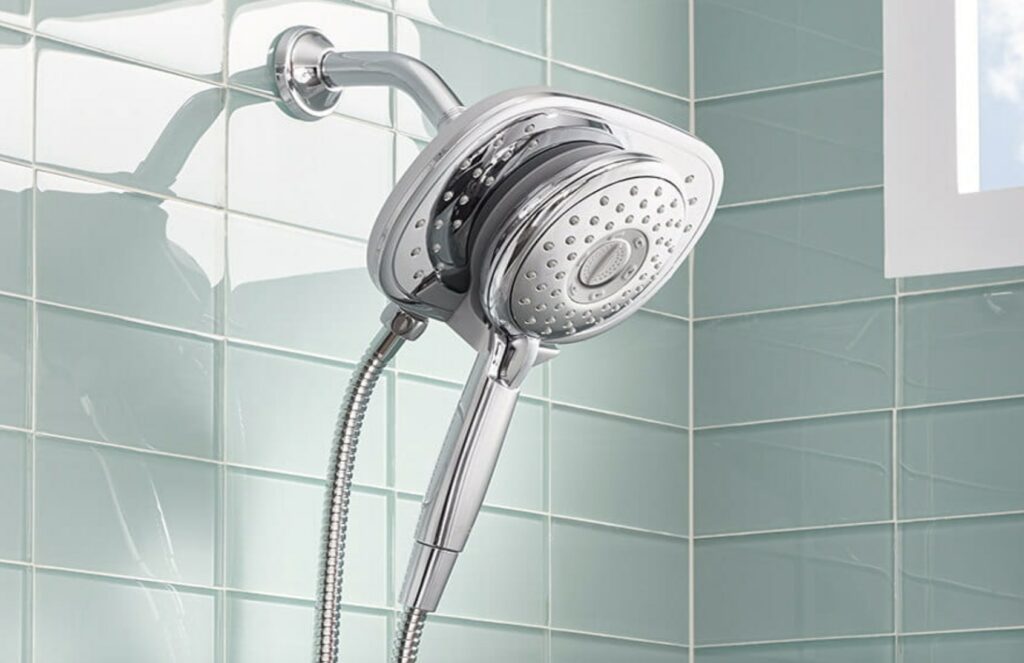 It is common to have a pressure-balancing faucet, which controls the water pressure at each outlet.
It employs a spring gasket as a stopper to stop water from leaking from one pipe into another. You can keep the movement under control through this method.
Since it has a vibrating piston construction, a spool acts as the pressure balance valve's engine.
The pressure-balancing valve also comes with a shower filter. There is a link between the handle and this cartridge. When the handle is moved, the cartridge mixes cold and hot water. After that, you can change the setting.
6- Single and Double Handle Shower Faucet
A single-handle shower faucet can adjust the water temperature on a shower faucet with a single handle. The handle attaches to the hot and cold water lines and controls both simultaneously.
On the other hand, in a double-handle shower faucet, one handle controls the hot water, and the other controls the cold water. Each handle has a unique connection to the matching water line.
Even though the two grips give you more control over the water's temperature, some people prefer the simplicity of a single handle.
7- Shower Faucet and Tub Combo
The best option is a tub and bathroom faucet combination. These shower faucet systems include a tub faucet, handles designed specifically for tubs, a tub-spout diverter, an interior valve, a wall-mounted showerhead, and occasionally even an additional handheld showerhead.
This choice lets you use a single faucet system to switch between a quick shower and a relaxing bath. Combination faucets for the bathtub and shower also save you the time and effort of looking for separate bathtub fixtures that complement your shower fixtures.
8- Wall-mounted Faucets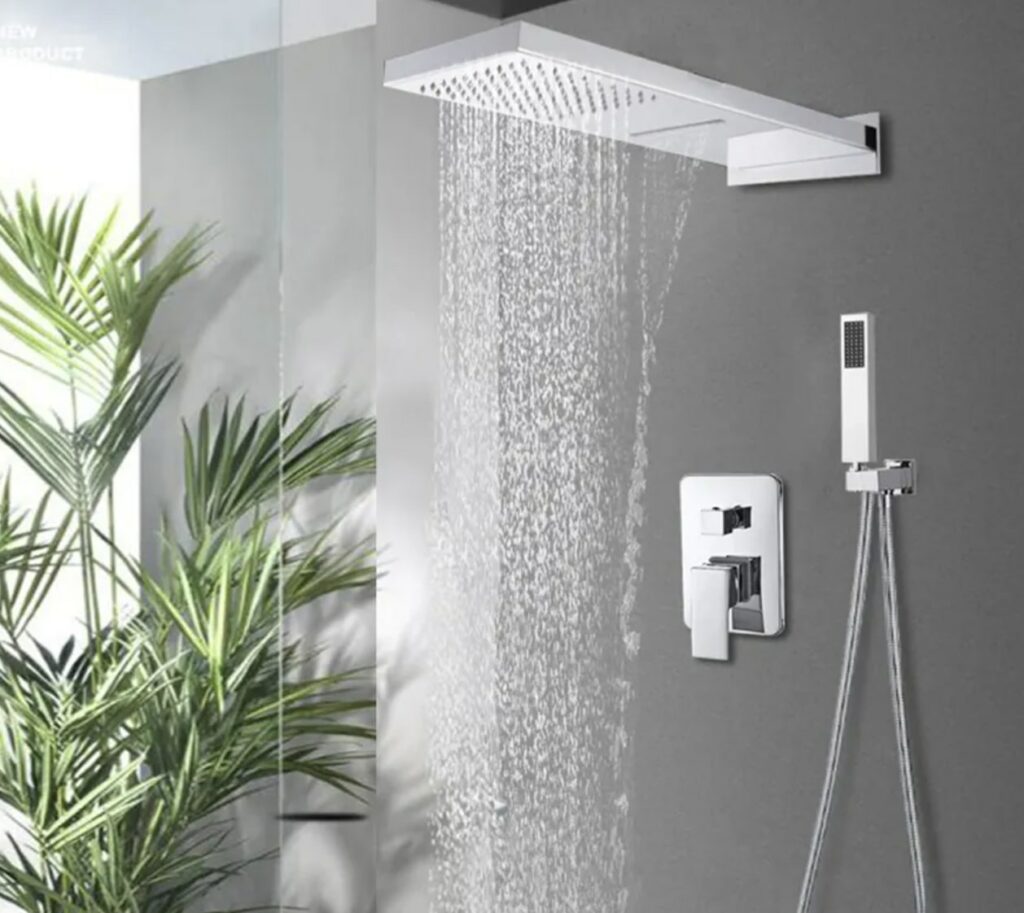 Rather than being attached to the tub or shower, these faucets are mounted on the wall. These faucets are often used with freestanding tubs and are not attached to the wall or the tub.
A shower fixer, or valve, is mounted on your wall. The faucet won't work properly if the valve isn't working, affecting your experience. Hence, the valve determines the quality and performance.
9- Overhead Shower
The overhead shower is a viable approach to furnish your bathroom with a luxurious and tranquil atmosphere. 
The primary distinction between an overhead shower and a wall-mounted shower is that an overhead shower disperses water near the ceiling rather than at an angle. Since the water descends evenly all over your body while trickling overhead, this shower is occasionally referred to as a "rainwater" shower.
The overhead shower head is in various metals and finishes, just like other shower faucet choices. This feature makes it a flexible fixture in your restroom that blends well with other themes and styles. Common surface choices include stainless steel, nickel, brass, bronze, or matte black.
FAQs 
What are the parts of a shower faucet?
Depending on the type of faucet you select, a shower faucet may be very simple or complex. A shower faucet's two fundamental components are the showerhead and the flow/temperature control.
Although the pipe the shower head attaches to is occasionally included, showerheads are frequently offered separately to fit your existing pipe arrangement.
Which shower faucet is best for you?
It can be challenging to decide which shower faucet is ideal for you. It can almost be overwhelming with all the available styles and functions. Consider your present needs and the manner in which you will use the shower to choose the best one.
A fixed showerhead may be the best choice if you value having a straightforward installation and basic shower with little danger of leaks. Showerheads come in a variety of designs and styles, and many of them have intricate spray patterns that can perfectly replicate even the finest showering experience. Others prioritize having a shower head tap that is adjustable and simple
Final Words
In a nutshell, shower faucets are unquestionably some of the most significant bathroom fixtures. Additionally, being knowledgeable about the different types of shower faucets will be helpful in the long run because it will enable you to make the best decision during installation and repairs.
I hope this comprehensive guide has given you all the necessary assistance and knowledge. Just head out and find the best type for a soothing and enjoyable bath.