To decorate your home, you have to make a lot of effort. In the decoration of your home, the sofa has a lot of importance. Sofas are best known for luxury, comfort and style and have a vital role in making the house more beautiful.
In this modern era, when you decide on a material for your sofa, you must keep in mind the textures, luxury, comfort and style to make your sofa beautiful.
A good fabric covers your sofa and makes it long-lasting and also makes it more beautiful.   
It is necessary to consider the properties of each material and whether they match your lifestyle and requirements when selecting the best material for your sofa. So to help you with getting the perfect fabric, we have enlisted 7 different types of sofa fabric names.
7 Different Types Of Sofa Fabric Names
1) Leather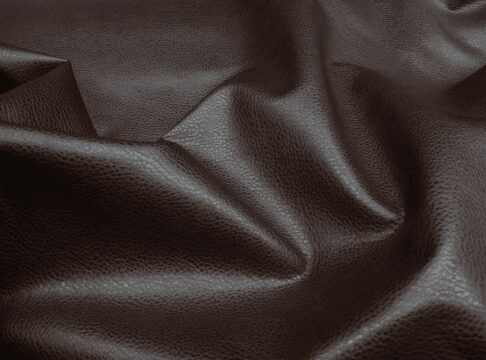 If you are looking for the perfect fabric, leather is the only one to make your sofa durable and more beautiful.
High tensile strength and good heat insulation are two properties that make leather valuable and unique upholstery material.
In the winter, leather is warm and cool in the summer. In addition, leather is resistant to many elements, including tearing, flexing, abrasion, fire, fungi, and chemical attack. Leather can be moulded and will retain its shape. In wear, it has both elastic and plastic properties.
The perfect thing about leather is that it can't absorb smell or liquid. So, if you have a pet around your sofa, it will not catch the smell of pets. Also, it will not absorb the smell of smoke.
Due to its tanned skin, it can split or crack and easily get damaged by sharp objects. 
2) Olefin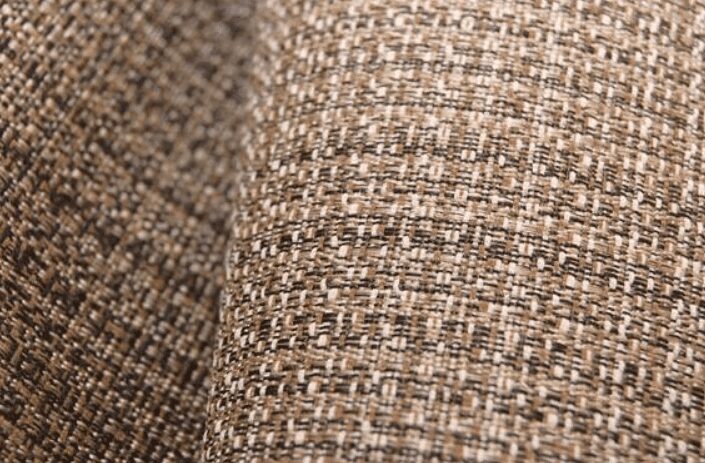 If you want a fabric for rough places, then this fabric will be best for you. It is one of the most luxurious fabrics which is made for rugged use.
It needs to be resistant to wear and tear, which is where Olefin comes in.
One of the benefits of Olefin is that it is strong, colorful, comfortable, stain resistant, mildew resistant, abrasion-resistant, and has good bulk and cover.
It is a synthetic oil-based fibre that looks like wool. Their water-resistance property also protects fire and heat.
For water-based stains, it is easy to remove them. Bleach can also be used for cleaning. The fabric will not fade, as the dye will be mixed with plastic melted during the manufacturing process.
On the other hand, oil-based stains are difficult to remove from fabric. You should also avoid allowing it to dry in the sun since it can become brittle. You can let it dry in the shade. 
3) Polyester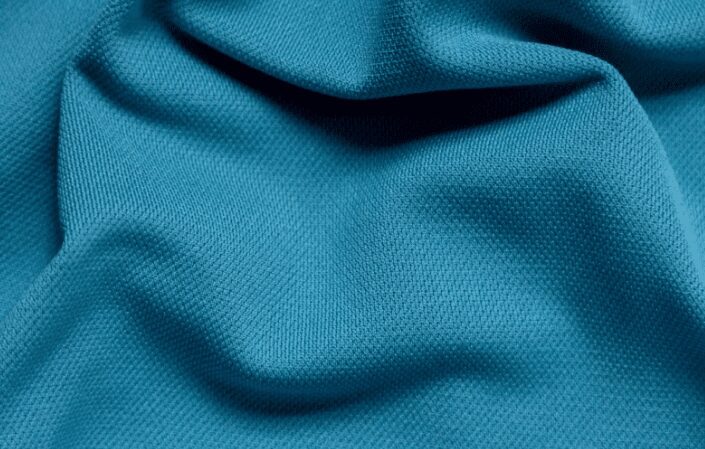 If you want an expensive and luxurious feel in your house or room without using expensive fabric, polyester will help you achieve your dream.
Polyester is famous for its extreme comfort and soft nature. You can use this fabric for the covering of cushions and sofas.
It comes with excellent resistance to chemical attacks and high environmental stress crack resistance. Also, its resistance to heat and heat ageing is fantastic and has very low creep, even at elevated temperatures.
Another plus point for polyester is that it doesn't absorb the smell, so you can use this fabric if you have pets in your home. It also dries quickly with the super-easy clean feature, so you don't need to shy away from washing them often.
But the essential thing that you must know is that this fabric is highly flammable and catches fire quickly.
4) Rayon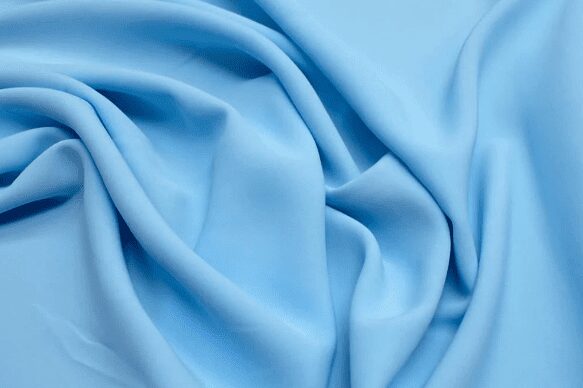 Rayon is a semi-synthetic fabric that gives you super comfort and is very soft to touch. Sometimes, it seems similar to cotton, and its good maintenance gives you extra durability. 
If you love a shiny fabric, then rayon is perfect for you.
It can be printed on and dyed, but you have to take care and dust it weekly because rayon is not water-resistant, and on regular washing, it may lose its shape. So, it is recommended to wash it once or twice a year or vacuum it.
Additionally, the fabric is resistant to mildew and moth damage. Since it can't be washed regularly, that's a very beneficial feature. With its moisture-absorbent quality, it can reduce the risk of fungi or bacteria, etc. Also, this fabric is breathable.
The only problem is that the fabric wrinkles easily, so you might want to keep a steam iron handy. If you use it on high, the fabric may be burned, so always use it on low mode to avoid burning.
5) Acetate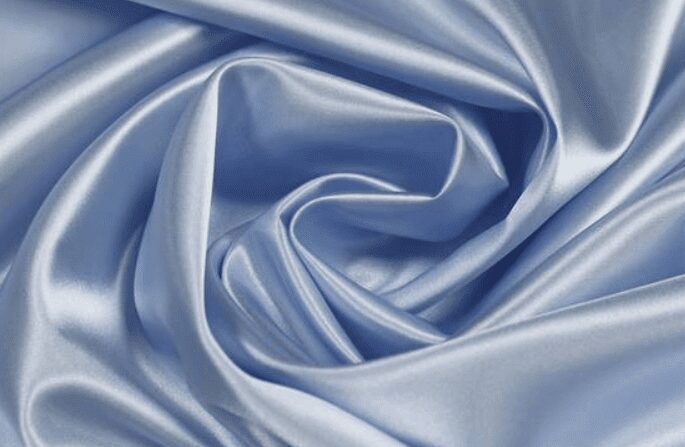 If you are looking for a comfortable and soft fabric for your couch, this fabric will be best for you. It is the best and cheaper alternative to silk and gives your room a shiny and luxurious look.
This fabric will automatically attract guests because of its polished and attractive look, and they'll love it.
Humidity resistance is also a plus point for this fabric. Also, it is resistant to moth and mildew attacks. This fabric is not suitable for houses with kids and pets because this fabric can't be washed. Dry cleaning is the only option, so avoid spilling anything on it.
The only drawback of this fabric is that it scratches very easily. Therefore, it is best used for traditional upholstery since you will need to be careful around it.
6) Cotton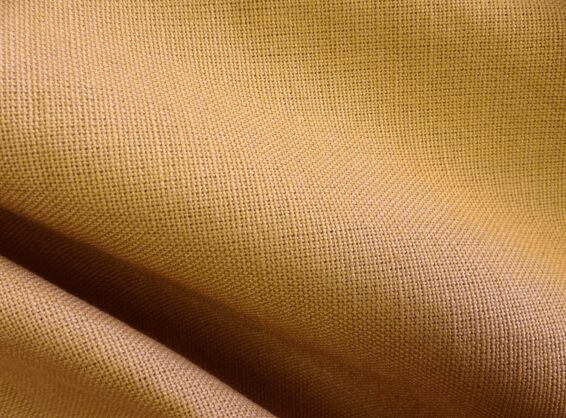 Cotton is the most favorite fabric choice of most people due to its soft and fluffy nature. Its durability is also the main point in its fame, and it can be easily dyed.
The reason for its durability is its strong, tough and tear-resistant fiber structure. Cotton is best for people with sensitive skin due to its hypoallergenic nature.
There is no skin irritation with this material, which is very breathable and soft. Throughout the world, many people choose this as their preferred bedspread.
It only has one problem: it catches stains quickly. When dyed, it can be challenging to remove the colors if they fall on them. The cotton fabric of light colors is especially susceptible to this.
7) Wool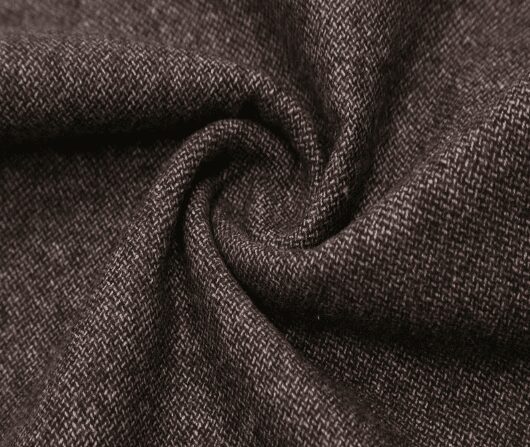 If you are looking for extreme comfort along with warm feelings, then the wool fabric is perfect for you. With 100 per cent natural fibres, it will give you extreme comfort.
Wool fabrics are best for areas with low temperatures and cold weather. After a long day's work, you can sink into your warm wool couch for a better feeling. With its excellent insulation capacities, this fabric will keep you warm in winter.
Another plus point for this fabric is that it is fire and water-resistant. You don't need to worry if a bit of drop of water falls on it; you can easily wipe it away.
But be careful of dropping a lot of water because this fabric is thick, and it will take time to dry. But yes, stains can be removed from it. Due to its extra super durability, this fabric is expensive.
Final Words 
After reading the above article and knowing the pros and cons of every fabric, we hope that now you should be able to make a perfect decision for your room couch.
Always consider the pros and cons of the fabric that you will buy so that you don't have to regret it later. And always believe the material according to the environment of your room or house.
Read More: How To Make Big Couch Look Smaller