Choosing a tile for shower is pretty strenuous, because there is a risk of slipping in this place. So you have to choose a tile that provides resistance against your feet.
When it comes to ceramic tile it's durable and affordable as compared to other tiles but can you use ceramic tile in a showers? In this article I will answer this question and share some of the facts regarding ceramic tile, so keep reading.
Can You Use Ceramic Tile In A Shower?
Yes you can use ceramic tiles for showers. Most people think that ceramic tiles are slippery but in fact they are not too slippery as compared to marble tiles. You can also use any anti-slip coating to create traction on ceramic tiles. Similarly, increasing grout between ceramic tiles will also provide traction against slip.
Shower area always remains wet. That's why ceramic tiles are the best option, as these tiles are water resistant, and budget friendly, so anyone can afford them.
Reasons To Use Ceramic Tiles In A Shower?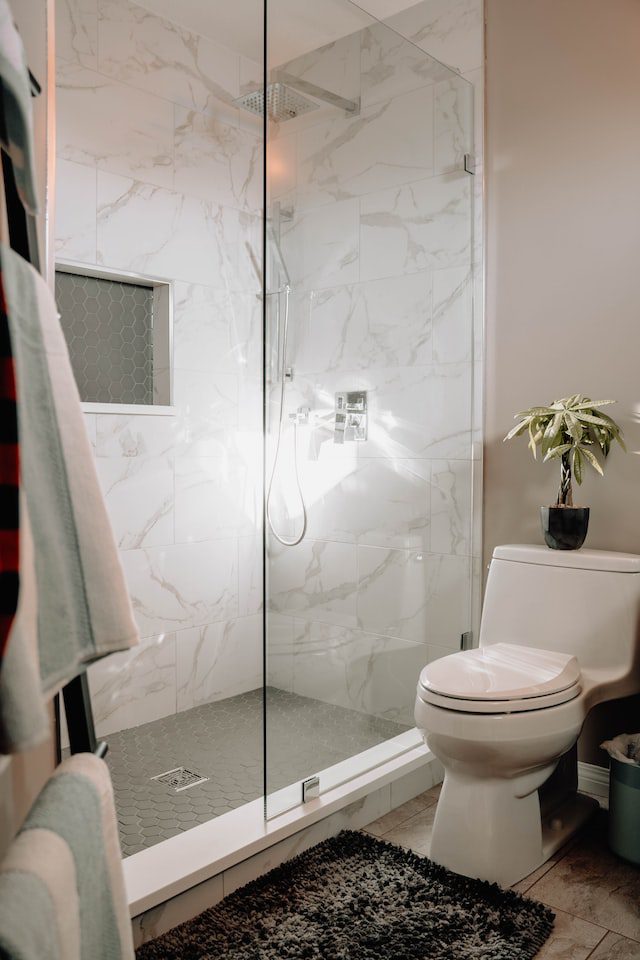 In many cases people make wrong decisions in decorating bathrooms and lose their investments. A few folks use marble tiles with shiny surfaces on their shower floors because they look beautiful. But people don't care about their slippery surface, and cost. Showering is one of the critical areas of your bathroom so you have to be very careful while choosing products for it. So discuss a few reasons to use ceramic tiles in shower area.
1- Ceramic Tiles Are Affordable
Ceramic tile is considered one of the best budget tiles in the market. These ties are even more affordable than Porcelain tiles and laminate tiles. As ceramic tile is made of sand, clay and talc which are inexpensive stuff.
The price of ceramic tile varies, it depends on the quality, thickness, and colors. In most cases ceramics tile cost you between $4 to $8 per square foot which is affordable. Whereas some thinner ceramic tiles may also cost less than $1. So ceramic tile will give benefit if you're using them on larger areas. If you're on a budget you can use ceramic tiles on your shower floors as well as shower walls.
Secondly, the installation process is also inexpensive as compared to marble and porcelain tiles, but ceramic tiles take time to properly install.
If you hire an expert for ceramic tile installation he will charge an average rate of $5 per square foot. But if you have time and some DIY skills then rent tools from a local store and start installation. You can also watch some DIY videos for installing ceramic tiles that will help you a lot.
2- Ceramic Tiles Are Durable
Ceramic tiles are very durable, normally these tiles last up to 20 years if used carefully. The durability of these is rated on PEI scale between 1 to 5, if you want durable ceramic tiles then for rating 3 or higher. But if you drop any hard object or heavy items on them, they might crack. And the crack fixing on ceramic tile is very difficult, you have to replace the whole tile.
3- Water Resistant
Ceramic tiles are water resistant that's why they are a perfect option for shower area. Shower are always remains moist so ceramic tiles deal with moisture in a better way. Even these tiles are not damaged by standing water. But keep in mind that standing water might damage the grout between ceramic tiles, so it's your responsibility to clean the water after taking shower.
4- Ceramic Tiles Are Easy To Clean
One of the reasons to use ceramic tiles in shower is their low maintenance. Ceramic tiles are very easy to clean. As ceramic tiles are durable so you can use any type of detergent or cleaning solution for it.
There is no doubt that shower walls or floors are prone to stains, but if you have ceramic tiles you will never feel any trouble in cleaning these stains.
To remove stubborn stains from ceramic tiles you can also use homemade cleaning solution like vinegar solution or baking soda.
How Can I Make Ceramic Tiles Less Slippery?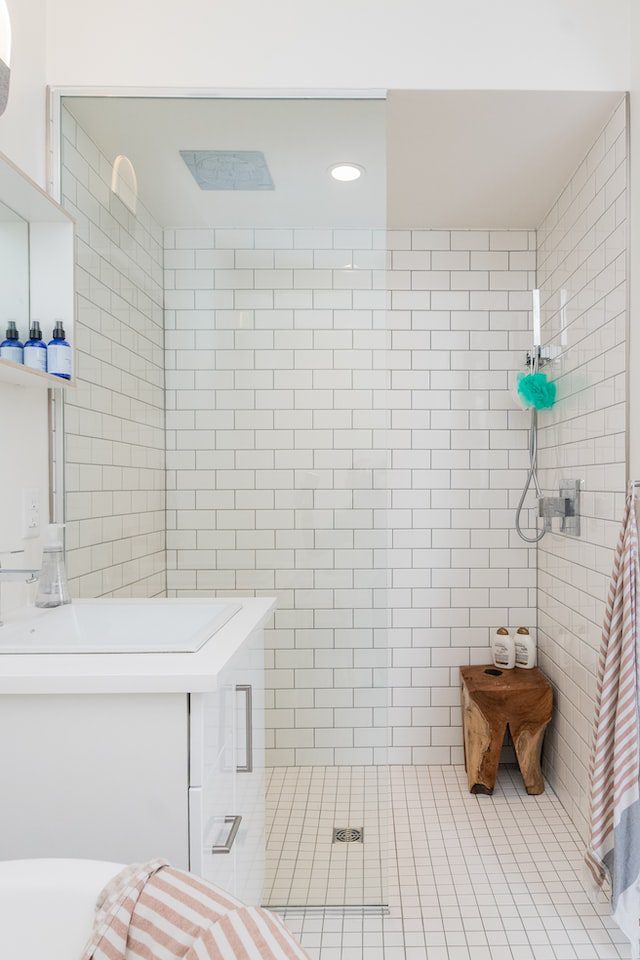 For shower area it's necessary to make ceramic tiles less slippery. There are a lot of methods to create traction between your feet and ceramic tiles to avoid slipping.
First thing that you can do is to choose a ceramic tile with a small size. Smaller ceramic tiles means more grout that will provide enough resistance and traction to prevent slipping. This is one the best methods to make your ceramic tile less slippery in shower area.
But if you want to install a large ceramic tile in shower area then you can use any anti-slip surface coating. The DTA anti-slip is one of the best solutions to make your ceramic tiles less slippery. Similarly there are a lot of such solutions available that you can apply on your ceramic tiles.
Also, make sure to clean ceramic tiles after every bath. Because after bathing soap residue remains on the surface of tiles which is the big cause of slipping. So make sure to clean it once you have taken shower.
Glazed VS UnGlazed: Which One Is Best Ceramic Tile For Shower?
There are two major types of ceramic tile – Glazed and UnGlazed, now the question is which one you should use for shower?
Glazed ceramic tiles are the most beautiful option. These tiles have a glossy and shiny surface that adds beauty to your shower area. But the problem is Glazed ceramic tiles are less durable and more slippery because of their glossy surface. Also, glazed tiles are not much denser, which means they can't absorb moisture properly.
On the other hand unglazed ceramic tiles are denser and thick, because of their denser nature they are best for absorbing moisturizer. That's why it's recommended to use Unglazed ceramic tiles for showers.
This type of ceramic tile is less slippery as compared to glazed ceramic tiles, and provides enough traction to your feet. But unglazed tiles are not much glossy and shiny which might be its downside. But for your safety these tiles are perfect for shower area.
In terms of maintenance, glazed tiles are considered easy to clean because they have a glossy surface which you can easily clean. On the other hand unglazed tiles are thick and denser and absorb moisture, that's why stains stick to its surface and are difficult to clean.
Overall, Unglazed tiles are the best option if you're looking for non-slip surfaces, and specially for shower areas which remain moist and wet, these unglazed tiles are most recommended.
Final Words:
You can use ceramic tile in a shower, especially if you are looking for a budget friendly tie then go for ceramic tile. The unglazed ceramic tile is recommended for shower area, as it's thick, absorbs moisture, and provides traction against slip. Similarly, ceramic tiles are very durable and last longer than other tiles.
FAQs
Can I use ceramic tiles on shower walls?
Yes, you can use ceramic tiles on shower walls. It's very durable and easy to install on shower walls. Also, ceramic tiles are available in different colors  and sizes to make amazing wall designs. 
Are ceramic tiles less slippery?
If you're using a glazed ceramic tile then it will be slippery because of its shiny surface. But the unglazed tiles are made of clay based material which is less slippery. Even there is no glossy surface on unglazed porcelain tile making it perfect for shower floor.