Pillars are an essential part of a home structure; if your columns/pillars are strong, your home is durable and vice versa. They hold the whole weight of your home stories and keep them stable.
Sometimes most of the rooms also have pillars in them, and if you don't decorate them, the whole room looks awkward. I know you will feel annoyed to see a column in your room, but as we said that they are the building blocks of your home so you can't ignore them.
But there are a lot of tips and methods to decorate your pillars/columns in your living room. We have collected some fantastic ideas that help you to make your pillars more beautiful.
But before decorating your living room pillars, you should know that there are two major types of pillars: classical and rectangular. Classical pillars are used in traditional home and cattle design, and they are round in shape. But in this era, most people have a rectangular column in their home.
How To Decorate Pillars In Living Room—16 Best Ideas:
1. Cover Your Whole Pillar With Wood Material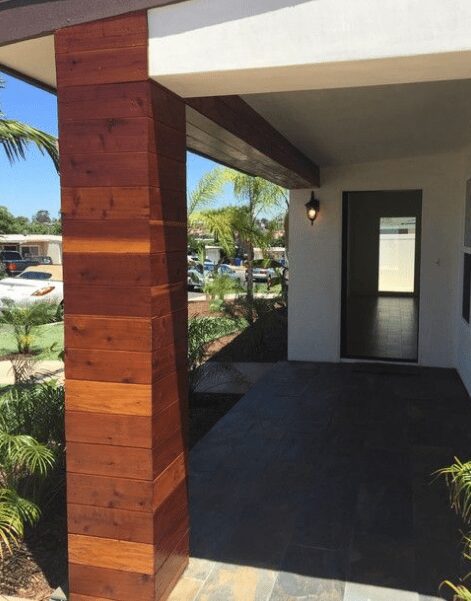 I have seen that people used wood materials in their walls to make them more attractive. Shiny wood makes your room well decorated and feel luxurious. If you cover your whole pillar with wood material, it gives you some natural vibes and an artistic look.
If you feel your room doesn't give you a natural feel, you should use wood materials in your room. You can wrap your pillars in wood boxes or cover the entire column with a wood design.
There are many ways to decorate your pillars with wood, and you just need a creative mind to make some best possible changes in your room. I'm sure covering your pillar with wood design will disappear the awkward look of your room and create some attraction and freshness in it.
2. Use Plants To Decorate Your Pillars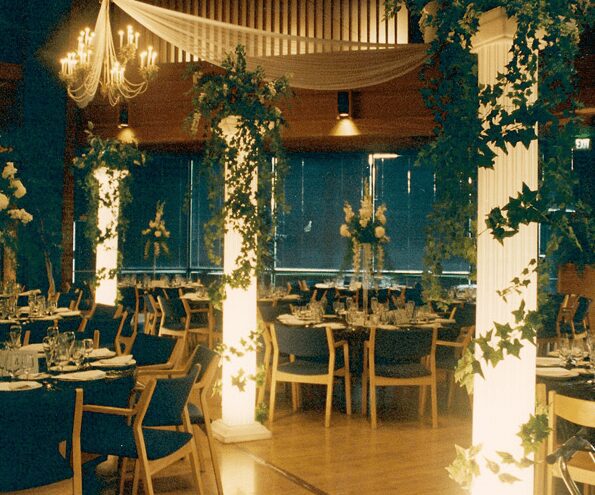 Plants are another way to keep your room looking natural. Most people love to use indoor plants for decoration. There are tons of ways to decorate your room with plants. But in our case decorating a pillar with plants is a bit tricky but fun.
You can wrap plant twigs around the pillar, and it gives you a holiday session feel. Don't cover the whole pillar with plant twigs. Just give a little space between each roll. It's one of the affordable ways to decorate pillar.
Secondly, you can put some beautiful plants in a pot and hang them on your pillar. For a rectangular pillar, you have to hang the pot on four sides. This will create a natural look in your room and make it fresh.
3. Using Wall Art or Wall Frame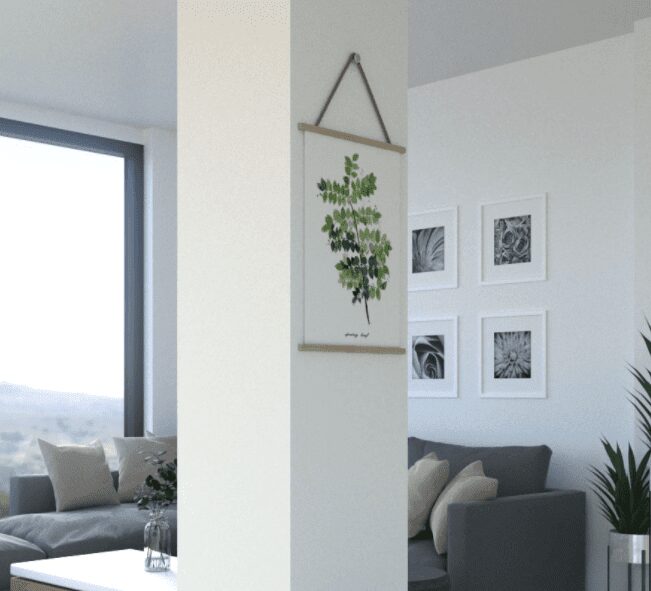 This is one of the simplest and effective methods to decorate a pillar in the living room. You can use any wall decor art or item to hand on a column. This will make your column look better.
For a more beautiful look, you can add wall decor items on all the sides of your rectangular pillar. But don't buy random wall art, first measure the weight of your column so that you will get a perfect size artwork.
There are tons of wall decor items available; choose the best one that suits your outfit.
Similarly, you can also use a digital frame which is a more convenient wall decor item. It helps you to change the picture every time you want.
4. Make Your Column As a Dining Spot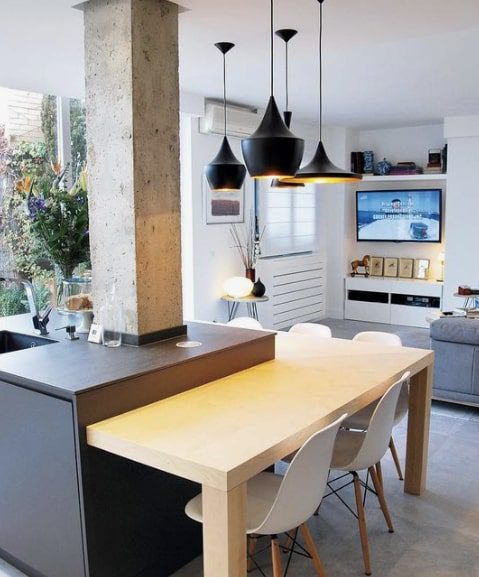 If you are living in a small space, then this is a fantastic idea for you. Or, if you live in a rented apartment and don't have a dining table or bar, you can make your pillar a bar. It's not a difficult task and also less expensive.
You can use a folding table and two chairs. The benefit of folding tables is you can also fold up the table when it's not necessary. This is one of the best and my favorite ideas to make your awkward pillar at work.
5. Use Lights Around The Pillar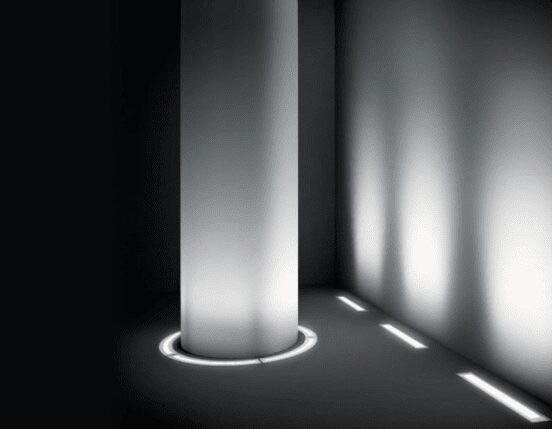 Column lights are very famous for luxurious decoration, and it gives a next-level look to your room. There are several ways to lighten your pillars. Firstly you can install LED light above the Column, just like in the picture, that spreads shades on your whole Pillar with patterns.
But I know it's pretty tricky to install the light on top by yourself. Another easy way is to install the lights is at the bottom. This will also spread a beautiful pattern in upward direction.
The third way is pretty straightforward and exciting; you can wrap fairy lights around your Pillar in an exact pattern. This will also look beautiful and give a feel of Christmas.
6. Use Wall Lamp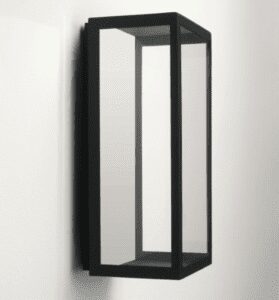 This is one of the easiest ways to decorate your living room pillar. The benefit of installing a wall lamp is it gives you a soft ambient light that you can also use at night to brighten your room.
There are different kinds of wall lamps available, but try to choose one with varying light patterns so that it can also work as a night lamp. You should adequately install this lamp in the centre of your pillar so it will create a beautiful look.
7. Use Pillar With Wall Mirror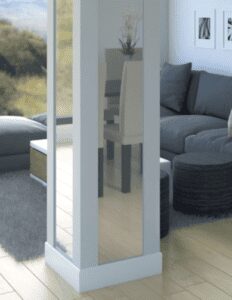 Another way to decorate your living room pillar is by using a wall mirror. You have to cover the whole Pillar with a mirror, and this wouldn't only decorate the pillar but also give a lot of benefits.
As you know, a mirror will reflect all the natural light in your room, so your room will automatically feel brighter and wider. Then you can see your hairstyle or makeup while going outside.
If covering the whole pillar with a mirror is difficult for you, you can also pick some best small mirror designs to hang on your pillar. This is the most convenient and budget-friendly way.
8. Decorate Pillar With Marble Stone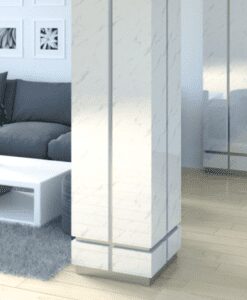 If you have a budget and want a more luxurious feel, you should use marble stone to decorate your pillar. I have seen most people in Asian countries use Marble on pillars because they look so attractive. And then you don't need to put any decorated item on it.
This is not an easy job. You have to hire some experts and spend some bucks to get results. Marble is a beautiful and shiny stone that was also used in royal castles and building royal homes.
There are many marble designs and patterns available in different colors, so you should select one that matches your outfit and room.
9. Use Modeling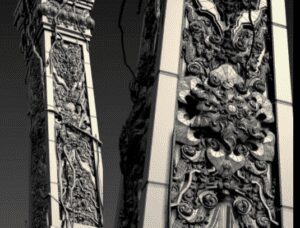 Do you have a rectangular pillar in your room? As we already told you, there are two kinds of posts: rectangular and secondly circular.
The circular pillars are used in ancient architectural design, but you can also make your rectangular pillars look like an antique by using modelling.
There are many ways to make your pillar look classical; you can use modelling on the bottom or top, and you can also do modelling on the whole pillar.
10. Use Column As a Divider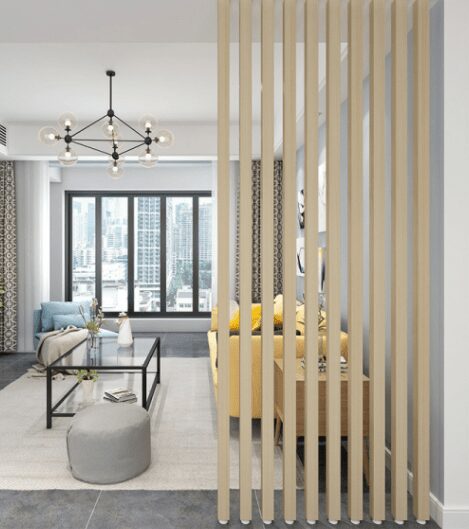 If you have a large living room, then you must adopt this idea. I use this trick in our drawing-room, and now it looks better than before. With this method, you can separate your living room into two parts, which you can use as a dining room or TV room.
Different designs set your divider along with the pillar-like. You can use a wood bar vertically beside your pillar to divide your living room.
Add some space between the woods to make it more stylish. You can use your creative mind to create different patterns and shades to turn your column into a luxurious divider.
You should make your dividers by any expert. Or if you want a convenient way, then you can buy ready-made walls from the market. But before picking any deviser, make sure to check the size where you will put this divider.
11. Use Curtains Along with Pillar
This is another convenient way to make your pillar look attractive. There are two ways to install curtains along with your pillar.
In the first method, you need to fix a curtain holder at one side of your pillar and a second holder at the other end. Secondly, you can buy a curtain rod and place it vertically/parallel next to your pillar.
The second way is pretty easy: you don't need to drill into your pillar, and you can quickly move the vertical rod from one place to another. You can also use these rods to install room dividers.
Also Check: Best Curtains For Dark Room
12. Design Your Pillar With Dual Paints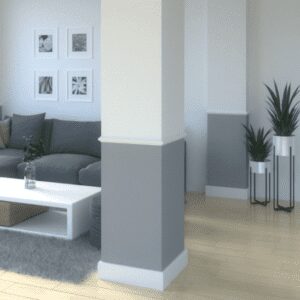 This is an exciting part for designers or engineers, and you can do any creative work on your pillar to make it more beautiful. One of the easy and creative ways is to use dual paints, and you can use two different colors to paint your pillar.
But the colors must match your outfit and room environment. Otherwise, it would never look elegant. I recommend you to use this method if you have good knowledge about color schemes.
Apart from this, you can hire some expert calligrapher to make some fantastic patterns or designs etc. It is totally up to your creative mind, and you can you everything you want to decorate your awkward pillar.
13. Use Contrast Paints
Bold and dark colors make your pillar look luxurious. You may visit a 5/6 star hotel, and they often use bold colors on their pillars. Similarly, in Asian countries, if someone wants to give a premium look to their home, they use dark and bold colors. You need to select a high contrast color to paint your pillar.
But the best way is to use bright colors on your walls and make your pillars bold, and this will create a uniquely elegant look in your living room.
14- Wrap A Sheet Around Your Pillar
It's the last method that you can easily apply to decorate your column. Just buy the best sheet from the market and wrap it around your pillar to give it a new look. I suggest you don't try this method by yourself, hire an expert to wrap sheets.
You can also buy 3D sheets, which are best for kids' rooms or drawing rooms. Similarly, if you want marbles on your pillar and don't have a solid budget, you can use a 3D sheet with a marble design.
15- Rope
Wrapping rope around the column is one of the traditional ways to decorate pillars. Most of the people in central Asia still use this way. It gives a natural touch to the pillar and adds some unique look to your living room.
You can also use technique to make a focal point in your living room. Specially if you are living an apartment or on a top floors,
16- Shelving
If you are a technical person then shelving is the best option to decorate pillars. But you can only apply this technique if you have less space between columns. You can make different types of shelves and decorate some items on them.
Final Word
Instead of hiding your pillar, you can decorate it by using the above techniques. I know pillar in a living room is a big problem that can create an awkward feel if you don't manage it.
It's not a big deal to decorate a pillar in your living room, but hiding a pillar may be a big problem for you.
Related Posts:
Decorate Living Room Without Furniture