Leather Couch looks pretty elegant in your living room or sitting area. And they usually last for a longer time. Potentially they last up to 4x more than faux sofas of the same design. But these leather sofas may feel stifling or overcrowded to you because of their dark colors.
And if you own a dark leather couch then it will block the natural light into your living room. But you can soften the look of a leather couch and make it look comfortable.
You need to do something creative with your leather couch so that it reflects natural light which helps to make the room appear bright, large, comfortable and more inviting. So let's have a look at some useful ideas.
Ways To Soften The Look Of A Leather Couch
1- Use Soft Color Pillows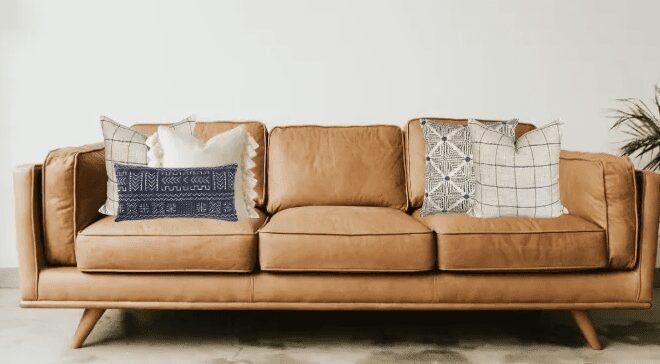 In order to add pillows to your sofa, the color picking and the arrangement of the pillows are extremely important. If you want an amazing and beautiful look then you must have the color information of the pillows.
Always choose the opposite colors that you have used early in your room. Here is the information of some colors that perfectly match with each other.
Dark blue + deep red + pink.

Deep red + orange + deep green.

Magenta + violet + mustard yellow.

Dark green

+ gold + magenta.

Orange and blue.

Red and green.

Yellow and purple.
These colors have the best matching and will perfectly match with your leather sofa and the pillows of these colors will also enhance the beauty of your room.
Related Post: How To Make A Fabric Couch Soft Again?
2- Use Soft Color Rug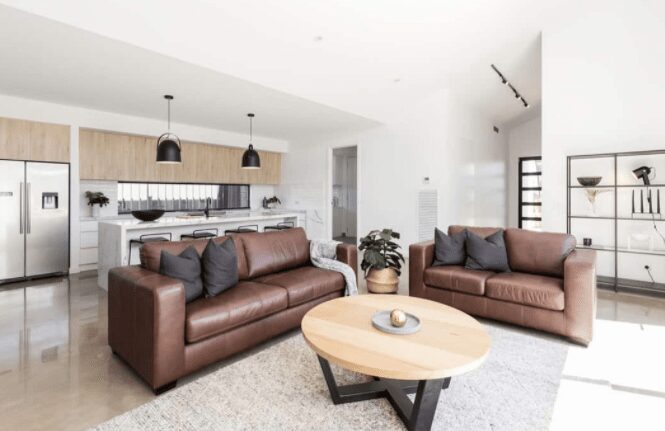 Rug is one of the most important parts of every sitting area, especially if you own an expensive leather couch then you must place a rug in that area.
Now the question is how does the rug soften the look of your leather couch?
But first remember that not every rug can make your leather couch give a soft feel. You must use a light colored rug at your seating area. Light colors rug reflect natural light rather than absorb it, and this will change the whole look of your seating area and also soften the look of the couch.
It means that if you have a small space or living room it's crucial for you to use light color rugs. Because they offer a natural base for the room and make your small space look natural and soft.
3- Try Soft Colors On Walls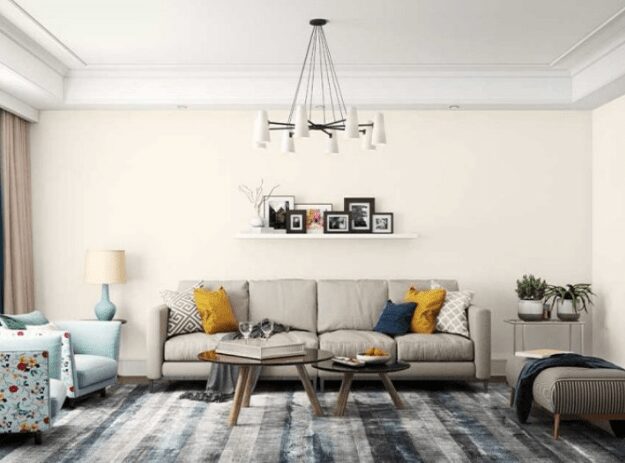 With leather couches it's pretty convenient to use light colors on walls. As it will make your room look wider and spread natural lights.
You might have heard that the soft colors will change your mood towards positivity, and that's 100% true. They will not only soften your leather couches but also soften your mood, and feel fresh, soothing and calming.
You need to think a little creative and go for a shade that's strong enough to stand up against the dark look of a leather sofa. White, beige, or cream will create too strong contrast against black leather or brown. You can also add a few patterns and designs on the wall to make it more beautiful and elegant.
4- Accentuate With Armchairs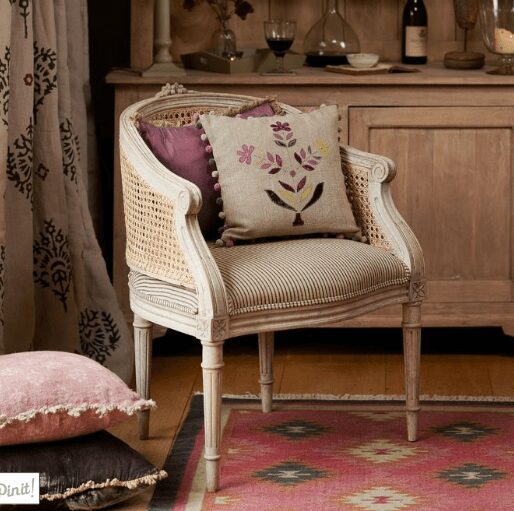 You can accentuate your sofa with the armchairs to give your room a traditional and simple look. If you wish, you can make use of two or three shades of one colour and then add a bold colour if required.
For example: To highlight a room, use bold colors on your cushions or a patterned chair and neutral shades for your walls, curtains and sofa.
You must know the height and width of your chair and sofa in order to get the perfect results and amazing look. Within four inches of each other, the seat heights of your sofa and chairs should match.
Having your sofa's height be as close as possible to the seat height of your chair (ideally no lower than 14″ and no higher than 20″) is important.
You can also give added dimensions by mixing the textures. To enhance the rich, soft look of a suede couch, add armchairs with simple cotton cushions. Stylish velvet armchairs look striking next to leather sofas.
There is also an option to highlight your couch by using armchairs of a different color. To contrast with a blue sofa, choose armchairs in a soft peach color. Choose chairs in neutral colors like tan or gray to allow the sofa to take the spotlight.
5- Use Glass Side Tables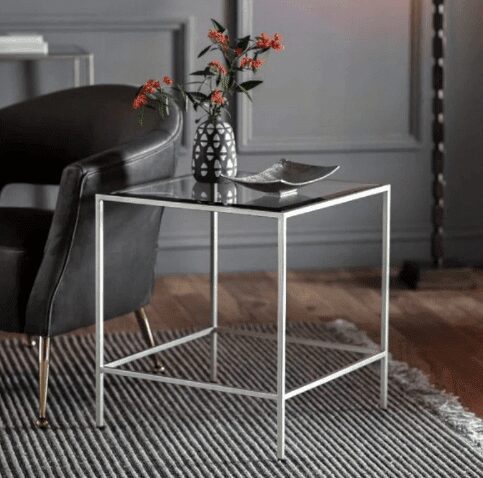 Glass side tables also enhance the look of your living room and give your room an aesthetic and attractive look. There are numerous ways in which you can place a side table next to your sofa.
But in order to get the perfect and beautiful look, you must know the dimensions of the sofa and the side table which you are going to place.
An ideal side table should be equal to or just below the arm of the seat it's next to. This not only creates an attractive visual flow, but it makes setting down a drink or lighting a lamp easy. Get your measuring tape out since standard sofa arm heights range between 24 and 32 inches.
Placing decoration pieces on the side table increases its beauty. You can place a number of things on the side table like some lights, books, something unique and antique piece that you like, a little ambience or some basket or dish.
You can also place your important things and other things like a lamp, your favorite picture frame, some greenery or flowers, and coasters, etc.
Related Post: Why Is My Leather Couch Cracking
What Type Of Centre Table Soften The Look Of Leather Couches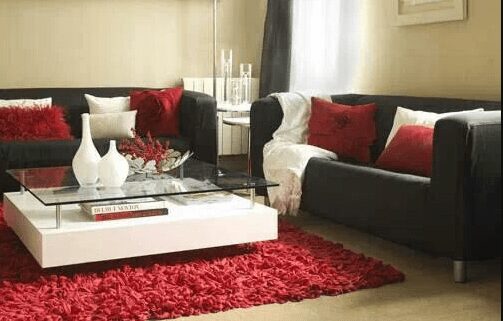 Seating areas without a centre table look awkward, it's the tradition in the whole world to use a centre table at your seating area.
But what type of centre table should you use?
We recommend you to use a glass table with perfect size to reach out for snacks, coffee cups, or books.
If you have a large L-shape couch that requires a rectangular table, so that everyone can pick items from the table. Whereas a square table is perfect for small leather sofas. Never use a large table in front of a small leather couch; it will create your room overcrowded and lock pathways.
You can also use a soft color table, if you have extra budget then you can tune it will different patterns, mix colors, and by putting items on it.
6- Use a Floor Lamp Beside Your Leather Couches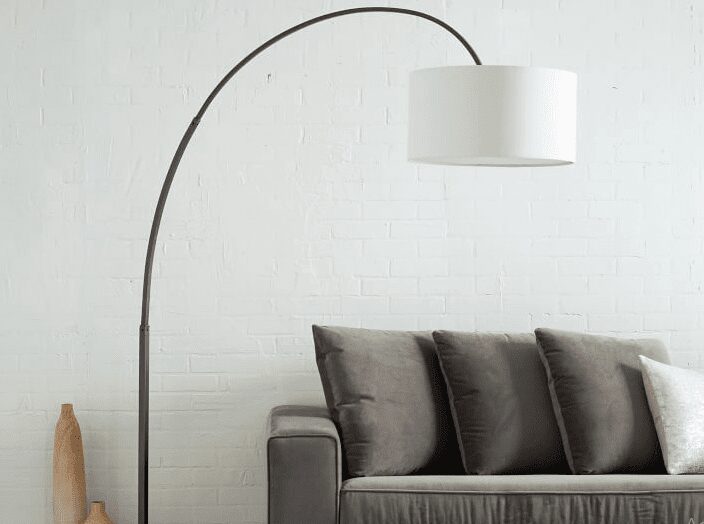 Using a lamp on the side table also makes the look of your sofa more softer and gives an amazing feel. But if you are confused about the lamp color that perfectly matches with the leather sofa then don't worry.
With modern leather furniture designs, fabric shades offer a clean, streamlined look. Dark brown leather looks great with ikat patterns in teal or turquoise. Besides gold, taupe, beige, peach, sage and gray, other complementary fabric colors include taupe, beige, taupe, gray and beige.
But if you are on a sofa and want a reading light from your lamp, then the height of the lamp matters. A lamp's shade should be at around eye level when sitting, meaning the lamp's top should be approximately 60 inches high.
Related Post: Why Is My Leather Couch Sticky?
Final Words
Soften the look of the leather couch is not a difficult task you need to think a little creative and make some changes. I hope after reading the above article, you got some points.